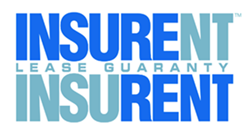 Now owners in Chicago can reduce their vacancies, close leases faster, access a larger pool of qualified renters, and increase their cash flow without any cost or risk.
Chicago, IL (PRWEB) October 16, 2013
Speaking to an audience of nearly 400 owners and property managers, Charles Schoenau, Managing Director of Insurent Lease Guaranty, explained the benefits of Insurent on a Panel appropriately titled "Innovations in Management" at the Marcus & Millichamp Multifamily Forum in Chicago on September 26th. Schoenau was part of a panel including the CEO of The Habitat Company, one of the largest owners and operators in Chicago area, and other large operators in the Midwest region and elsewhere.
Schoenau commented that: "Insurent began operating in Chicago in mid 2013 and is eager to expand the understanding and utilization of Insurent in the Midwest by more owners. Many owners and operators in Chicago have not yet met with Insurent, and have not had the opportunity to understand the full range of benefits offered by Insurent. As Insurent increases owners' cash flow, decreases vacancies, and eliminates rent loss without any cost to the owner, owners are able to adopt with confidence and use Insurent to enhance their profitability and provide more options to their renters. Vacancy rates in Chicago are approximately 5%, and we believe that we can lower those vacancy rates and increase the cash flow of residential buildings in the Chicago market."
The Insurent Lease Guaranty Program was created to serve renters, landlords, condo/coop owners, and brokers and relocation specialists by offering the first institutional guarantor of residential leases. The Insurent Lease Guaranty Program has been featured in the New York Times, The Real Deal, The New York Real Estate Journal, Real Estate Weekly and Multi-Housing News.
The Insurent Lease Guaranty Program is underwritten and issued by Argonaut Insurance Company, a property and casualty insurance company rated A (Excellent) by A. M. Best. Instead of looking for an individual guarantor or co-signer, or having to pay a significantly larger security deposit or prepaid rent, a renter may utilize the Insurent Lease Guaranty to satisfy the landlord's financial and credit requirements.