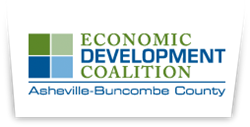 Jacob Holm Industries is pleased to announce this new technology investment at our existing operation in Candler
(PRWEB) October 22, 2013
Jacob Holm Industries announced the creation of an additional production line at its Candler NC facility on Friday. The forecasted start date for construction on the expansion is Q1, 2015, contingent upon approval at a public hearing. An estimated $45.9 million will be spent on improved facilities and equipment, with the entire project expected to exceed $60 million after completion. More than 60 job opportunities will be created to staff the new product line. These community investments are an exciting affirmation to the Buncombe county economy, according to David Gantt, Buncombe County Board of Commissioners Chairman.
"Companies don't make this level of investment without the greatest confidence that local workforce and community partnerships will not only meet market demand, but exceed expectations. Today is a great compliment to the people of Buncombe County and a sign of momentum in our regional economy," said Gantt.
Jacob Holm Industries' Buncombe County facility functions as the U.S. subsidiary headquarters for the Basel, Switzerland based company, founded in 1794. Since its early conception, Jacob Holm Industries emerged as a top global manufacturer of non-woven goods, including products in the personal care, home cleaning, hygiene, packaging and industrial markets. The Candler location first opened in 2005, and now employs 82 workers at the production facility. Jacob Holm President, Steve Landon, found the strong workforce in the Asheville community an influential factor in the location's expansion.
"Jacob Holm Industries is pleased to announce this new technology investment at our existing operation in Candler," said Landon. "Since opening our doors in Western North Carolina back in 2005, the company has been impressed with the local community, the availability of a quality workforce and the willingness of state and local officials to support our goal of becoming the premiere non-woven manufacturer in North America."
The Economic Development Coalition for Asheville-Buncombe County, finds the expansion in sync with their mission. A public-private partnership funded by Buncombe County, the City of Asheville, the Town of Weaverville, the Asheville Area Chamber of Commerce and the AVL 5x5 Campaign, The EDC's mission is fostering community leadership, creating and retaining jobs in the community, and providing information for better business decisions. It accomplishes this mission through four services: small business and entrepreneurship, recruitment, research and marketing, and business retention and expansion. One of the EDC's target clusters for Asheville growth is advanced manufacturing, which Jacob Holm Industries is strengthening through the plant expansion.
"Actions like the one Jacob Holm Industries is announcing are critical to the vitality of our community. The expansion of this firm creates additional high wage jobs that support our families and neighborhoods while simultaneously building our tax base to fund schools, services and infrastructure," said EDC Chairman Paul Szurek.
The EDC is a division of the Asheville Chamber of Commerce, an organization with over two thousand members representing 86,000 employees. Through collaboration with local organizations and coalitions, the Asheville Chamber supports Asheville community and business members by increasing the region's economic vitality, and therefore, regional livability. The Asheville Chamber is dedicated to Buncombe County's prosperity as well as protecting its beautiful mountain environment.
This press release provided by Element-360, an Asheville based online marketing firm responsible for the Asheville Chamber of Commerce Economic Development Coalition online marketing campaign. Element-360 supports growth in companies through research and tactical strategies. E-360's combination of search engine optimization research, PPC campaign management, and technology integration creates maximum potential for online lead generation.