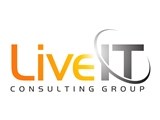 "VMware recently introduced their latest wave of product innovation at VMworld and these innovations allow our customers to achieve increased IT efficiency, agility and control," said Garrett Downs, co-founder of LiveIT Consulting Group.
Hurst, TX (PRWEB) October 23, 2013
VMware, a leading virtualized infrastructure solutions provider, and LiveIT Consulting Group, a leading IT infrastructure VAR, are working together in the Dallas/Fort Worth Metroplex to provide customers with the building blocks to develop a software-defined data center architecture.
VMware Dallas Solution Specialist Todd Windsor states, "Operations Management and automation capabilities have now been extended to all VMware vCloud Suite 5.5 editions to greatly simplify IT services delivery and administration. And not only that—for organizations interested in business continuity and data protection the new vSphere Data Protection Advanced 5.5 is positioned to be the go-to backup and recovery solution for virtual environments."
VMware has more than 500,000 customers and 55,000 partners. The company is headquartered in Silicon Valley with offices throughout the world and can be found online at http://www.vmware.com.
LiveIT Consulting Group is a privately held corporation founded in 2004 with specialized skills in infrastructure, networking, cloud and applications. The principals of the firm have long term experience originating in large enterprise industrial and manufacturing industries, as well as large corporate environments in the insurance industry.