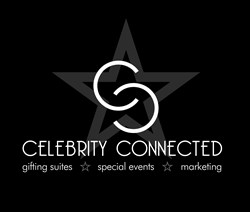 Los Angeles, CA (PRWEB) October 16, 2013
During one of music's biggest nights of the year, awards are celebrated; the main award being Artist of the Year. Nominees for this category include Justin Timberlake, Bruno Mars, Taylor Swift, Macklemore and Ryan Lewis, and Rihanna. Along with artists being awarded, performers like Miley Cyrus will be hitting the stage to help celebrate. This star studded event has nominees from all musical genres. Other nominated artists for the night include Robin Thicke, Blake Shelton, One Direction, and Jay-Z, just to name a few.
Companies that are chosen to partake in this key event, will have a chance to promote their brand to key people in the industry. Celebrity Connected continues to produce a unique and exclusive gifting suite event honoring The Emmy's, Oscars, Grammy's, and other high profile engagements. In the past, we have had success with helping companies gain key investors, major retailers, and media exposure and continue with our primary focus – connecting celebrities with our clients.