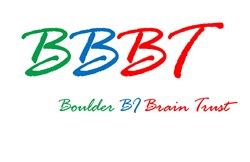 As always, we engaged in a lively conversation at the BBBT event, where we discussed the drivers behind the company's momentum, as well as our vision and future technology plans. -- Don Deloach, President and CEO, Infobright
Boulder, Colorado (PRWEB) October 29, 2013
The Boulder Business Intelligence Brain Trust (BBBT) today announced the availability of a new podcast, "Leveraging Machine-Generated Data in an 'Internet of Things' World," featuring Infobright President and CEO Don DeLoach, and CTO Graham Toppin. On Friday, Oct. 11 they joined the BBBT group to discuss best practices and trends reshaping how data is stored, accessed and analyzed.
"The Internet of Things is fueled by machine-generated data, and everyone at Infobright is passionate about exploring the wealth of opportunities presented by intelligently tapping into this resource. It's a dynamic, exciting time for Infobright," said Don DeLoach, CEO and president of Infobright. "As always, we engaged in a lively conversation at the BBBT event, where we discussed the drivers behind the company's momentum, as well as our vision and future technology plans."
Infobright develops and markets a high-performance, low-touch analytic database designed for applications and data marts that analyze large volumes of "machine-generated data" such as web data, network logs, telecom records, stock tick data and sensor data. Easy to implement and with unmatched data compression, operational simplicity and low cost, Infobright is being used by enterprises, SaaS and software companies in online businesses, telecommunications, financial services and other industries to provide rapid analysis of critical business data.
"Infobright is well-positioned to support these new sources of data. Their technology will make it easier for companies to analyze and understand machine-to-machine interactions through their new Approximate Query. I am very interested to hear how customers will use this new feature," said Claudia Imhoff, President of Intelligent Solutions and Founder of the BBBT.
About BBBT
The Boulder Business Intelligence Brain Trust has served the BI industry since 2006. It is a consortium of over 100 industry analysts and experts from around the world. BBBT events are extended BI vendor presentations, similar to analyst briefings, streamed live as webinars exclusively to BBBT members. It's a reciprocal arrangement, the members receive the latest information on current and planned BI tools and technologies, and the vendors get valuable feedback on their offerings, marketing, and messaging.
About Infobright
Infobright's investigative analytic engine extracts rich and useful insights from machine-generated data at the speed of business. Specifically focused on the rapid analysis of volumes of information from Web logs, call detail records (CDR), stock tickers, sensors and more, Infobright powers applications that enable organizations to ask all the questions they want, and get the detailed answers they need, to make better, faster and more profitable decisions. Affordable as well as simple to use, maintain and deploy, Infobright offers embedded and enterprise class solutions which enable companies in telecommunications and networking, financial services, media and advertising, and healthcare use investigative analytics to gain competitive success. For more information, and to learn how customers like Bango, JDSU and Yahoo! are using Infobright to investigate their data, please visit http://www.infobright.com.