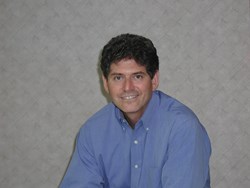 Montgomery, AL (PRWEB) October 15, 2013
Dr. Wayne Yarbrough is now offering state-of-the-art laser gum surgery, which treats gum disease and helps in preparing the mouth for the placement of dental implants.
The Laser Assisted New Attachment Procedure (LANAP) uses a highly specialized laser to kill bacteria and remove damaged tissue, while allowing healthy tissue to remain and flourish. This treatment can be used in advanced cases of gum disease. With gum disease being the leading cause of tooth loss, it is helpful to use LANAP to treat diseased tissue before a patient receives dental implants.
Gum disease is an illness that affects nearly half of all American adults aged 30 and over. If left untreated, gum disease can lead to tooth loss and it has also been linked with serious health conditions like diabetes, heart disease and pancreatic cancer. Before a patient undergoes surgery for the placement of dental implants, the mouth should be free of any signs of gum disease. This can help ensure the success of the dental implant surgery. If the infection is left untreated, it could inhibit the healing process.
Implants look and function just like natural teeth. Implants are also the only form of tooth replacement that continuously stimulates the jaw bone to maintain a healthy level of density. Dr. Yarbrough recommends that patients who will soon undergo dental implant surgery receive gum disease treatment.
Gum disease patients suffering from missing teeth should visit http://www.yarbroughperiodontics.com for more information.
About The Doctor
Dr. Wayne Yarbrough is a periodontist offering personalized dental care for patients in Montgomery, AL since 1984. Dr. Yarbrough graduated from the University of Alabama and the University of Alabama Dental School, and received his certificate in periodontics. He is part of one percent of dental professionals providing the LANAP FDA cleared laser procedure for gum disease and periodontal treatment. To learn more about Dr. Yarbrough and his dental services visit his website at http://www.yarbroughperiodontics.com and call (334) 230-5288.