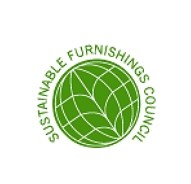 "As a store, we want to be forward thinking not just in terms of style trends but also in relation to our impact on the planet."-James Prutilpac
Morgantown, WV (PRWEB) October 16, 2013
Sustainable furniture is one of the fastest growing segments of the home furnishings industry. Because of this, Chuck's Furniture has made it a priority to carry companies that focus on "green" processes. Besides being better for the environment and your home, sustainable furniture tends to be some of the most durable furniture on the market. We have recently invested in companies that are more forward thinking.
Many of the features that make furniture "green" have a direct correlation to making quality furniture for less or making it a more durable product. Consider some of the hallmarks of sustainable practices.
Home Trends and Design is one of the leaders in sustainable furniture. They use a lot of repurposed lumber and water-based catalyzed finished. These processes have two functions. Repurposed lumber is taken from various sources that would usually have ended up in landfills but now has a new purpose. This results in less need to cut forests and customers are getting solid wood furniture for a fraction of the cost. The water-based finishes use fewer chemicals which means less harmful material coming into your home. These catalyzed finishes are some of the most durable in the industry.
Another "green" aspect of of furniture is being locally made. The closer the factory is to where it ends up, the less fuel that's used. This has two great benefits. Firstly, American made furniture helps the local economy. It puts Americans to work. A large portion of American made furniture is going to be of a higher quality. You get more value. Our started upholstery company is made in America and utilizes hardwood frames and reversible cushions and is able to have sofas for $299. That's an amazing deal.
All of that being said, one of the biggest features of green products that is usually overlooked or simply not considered in the sustainable category is longevity. Higher quality products are often more environmentally friendly because there is less material and less production time over the long haul. If a given pieces uses twice as much petroleum to make it than another piece but lasts three times as long, the net result is better for the environment. The same goes for materials. This can trickle down a lot too. One sofa that lasts five years uses less material over time than one that lasts 3 years. That doesn't even factor in the customer's time and money they put into shopping and driving around looking at furniture. Better quality furniture is better for everyone.
Many of the companies that Chuck's carries are pioneers in the sustainable market. Home Trends and Design is a founding member of the Sustainable Furnishings Council. Craftmaster is part of the Earth Care Inside Program and a member of Enhancing Furniture's Environmental Culture. While they aren't necessarily a part of a specific organization, our Amish Companies and Norwalk Custom Upholstery utilize sustainable timbering practices and a local workforce.
As always, Chuck's Furniture makes these great products available to a large swatch of north central West Virginia, southwest Pennsylvania, and western Maryland. Cities that we regularly deliver to are: Morgantown, WV; Clarksburg, WV; Bridgeport, WV; Elkins, WV; Buckhannon, WV; Salem, WV; Waynesburg, PA; Uniontown, PA; Mt' Morris, PA; Deep Creek, MD; Oakland, MD; McHenry, MD.