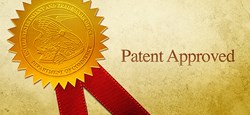 Mtell continues to be a leader in asset health management solutions, and the issuance of this patent reinforces the value of our goal to improve overall plant operations for our customers. - Paul Rahilly, CEO
San Diego, CA (PRWEB) October 16, 2013
Mtell announced today it has been issued patent No. 8,380,842 B2, dated February 19, 2013, by the United States Patent and Trademark Office.
Computer systems in process and manufacturing industries usually serve separate departmental tasks such as operating and controlling the manufacturing process, maintaining the equipment, analysis of products, and planning and scheduling for operations. These systems do not readily share information, and owner-operators pursuing profitability improvements are mandating departments collaborate, requiring more information sharing.
The Mtell patent describes methods for integrating diverse plant floor equipment with enterprise business computer systems in manufacturing operational and maintenance environments. This includes the discovery and mapping of sensor streams into enterprise asset management (EAM) systems, along with inferences of associated taxonomical metadata. Using an open standard, the Mtell software platform incorporates a message translator that interfaces communication between plant floor data sources and EAM's.
Mtell's comprehensive software is designed for optimal use by end users, because it deploys a transparent and open method for integration and interoperation. Offering more than simple data connectors, the product shares diverse models of equipment in several systems and their contained data across all connected systems.
"Manufacturers today face extreme pressures from low-cost producers, rising energy costs, and environmental restrictions. Only Mtell's patent technology solution can provide these enterprises with comprehensive visibility and control over their reliability goals," said Paul Rahilly, CEO of Mtell. "Mtell continues to be a leader in asset health management solutions, and the issuance of this patent reinforces the value of our goal to improve overall plant operations for our customers."
This is the first patent issued to Mtelligence Corporation (Mtell), and other submissions from the company are currently patent pending.
About Mtell
Founded in 2006, Mtell is a privately held company providing software solutions for managing the health of industrial equipment. Making machines smart, Mtell plays an important role in developing the Industrial Internet. In addition to reducing risk to people safety and the environment, Mtell is a significant contributor to equipment performance and profitability. Solutions are deployed globally in the oil and gas, mining, pharmaceutical, and wastewater industries. For more information, visit us online at http://www.mtell.com.