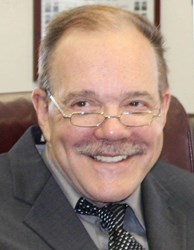 A Forensic Psychiatrist is a medical doctor (MD) who specializes in psychiatry and further in the sub-specialty of forensic psychiatry and medicine, which encompasses both the law and psychiatry.
Santa Monica, California (PRWEB) October 17, 2013
Forensic psychiatrist John M. Stalberg -- http://www.forensicpsychca.com -- was featured this week in a documentary on 1970's serial killer Thor Nis Christiansen. Dr. Stalberg had analyzed Christiansen's mental state. His observations and comments were featured prominently in the film.
The story originally aired on Monday, Oct. 14 appeared on the Season 5 episode 7 of "Twisted" titled The Hitch Hike Hunter. It will be shown again on Saturday, Oct. 19 at 8am EST. It has also been shown in the United Kingdom on the BBC channel. It is available online via WatchSeries -- http://watchseries.lt/episode/Twisted-2010_s5_e7.html
"Twisted" takes an in-depth look at some of the most prolific and infamously iconic serial killers in the world through the eyes of people who knew them best. The series attempts to uncover the psychology of each killer. It explores what drove them to commit murder.
The story focused on the Central Coast California town of Isla Vista, north of Santa Barbara, where three bright young college women disappeared while hitchhiking. They were found brutally murdered.Thor Nis Christiansen was arrested in 1979 and tried in 1980 in Santa Monica, California. He was convicted and sentenced to life in prison.
Stories from people who knew Christiansen as a young man described how he enjoyed torturing animals. Dr. John M. Stalberg had interviewed Christiansen and concluded that he was sane. The doctor had also advised that Christiansen was not a viable candidate for rehabilitation, and predicted that if he were to be sent to prison, he would be killed there. Sentenced to life in Folsom Prison, six months later in March 1981 Christiansen was stabbed to death 17 times by unknown inmates.
Dr. John M. Stalberg has provided expert testimony in several famous murder cases. He has been called upon in hundreds of cases by U.S. and California courts to give his opinion as a forensic psychiatrist. His evaluations have been relied on by the U.S. Supreme Court.
Dr. Stalberg is a licensed medical doctor (M.D.) holds a law degree (J.D.) and is a licensed member of the bar in California. He is also board certified by the American Boards of Psychiatry and Neurology (ABPN), Forensic Psychiatry (Am Acd Psych & Law) and Forensic Examiners.
Dr. Stalberg is in private practice in Santa Monica, California. His current focus is on adult psychiatry and workplace cases, including independent psychiatric resolutions in California Worker's Comp cases, and psychological workplace fitness evaluations ("fit-for-duty").
For more information about Dr. John M. Stalberg, M.D., J.D. please visit his website:
http://www.forensicpsychca.com
About Dr. John M. Stalberg
A practicing forensic psychiatrist, M.D., J.D. based in Santa Monica, CA. He is experienced as an expert witness in civil and criminal evaluations. He is a licensed physician and surgeon, and a non-practicing licensed attorney. Dr. Stalberg is a certified QME in the State of California conducting Work Comp evaluations. He is experienced with cases involving sexual offenders, dangerousness, mental health commitment, and more. He has provided treatment recommendations, fitness for duty, fitness for surgery, competency to write a contract, competency to write a will, and many other mental health issues. Dr. Stalberg has been deemed to be a reliable, independent expert by government, the courts, patients, attorneys, insurers, and workplace managers.