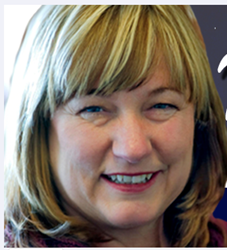 Explore the realm of the dead or angels as a skeptic, curious or seeker with The Merry Medium October 24, 2013 live at The Annex in San Pedro, CA
San Pedro, CA (PRWEB) October 17, 2013
Comfort often occurs when grieved individuals notice signs or strange happenings which seem linked to the presence of dead loved-one. Additionally, mediums are consulted by bereaved individuals who secretly try to avoid the skeptics' criticisms. The Dr. Carol Francis Talk Radio Show explores the experience of consulting with a Medium by attending a live event with a Southern California medium who is considered an authentic and gifted communicator with the dead. This event with The Merry Medium occurs Thursday, October 24th, 2013, at 7pm at The Annex at 424 W. 6th St., San Pedro, CA 90731. Tickets are available at http://themerrymedium.brownpapertickets.com
Mary O'Maley, radio's The Merry Medium explains, "The nights are growing longer and this is the time of year when the Veil between the world we know and the world we sense grows thin. I am very excited to be offering a Group event in a wonderful and intimate venue. We'll connect with your loved ones that are stepping forward with messages and love from beyond the Veil. And I'll end with time for questions for the Universe, Archangels and whoever else shows up for us that night."
"Skeptics rightfully note that charlatans, exploiters, and gypsies greedily fool the gullible, sad and lonely with fictional "reads" from the dead. However, with various scientists, medical professionals and research psychologists exploring 'life after death,' 'near death experiences,' or the 'science of consciousness,' authenticated mediums provide additional plate forms for such investigations," notes social scientist, Dr. Carol Francis.
In her book "When the Dead Talk, Do Scientists Listen?" (Make Life Happen Publishing, 2014), Dr. Carol Francis continues, "When research scientists note that a phenomenon has statistical significance, such a phenomenon is considered factual or at least worth further investigation. Clearly, the vast majority of those bereaved report, often in secret, extremely unlikely events which uniquely characterize their dead loved-ones. We, scientists and nonscientist, cannot turn a chastising eye toward this huge population of witnesses to such events. Instead we need to continue to open all avenues of possible investigations into one of the most serious concerns of our existence, the topic of Death. Scientists were shunned by religious groups before the Age of Enlightenment and thereafter many scientists shunned religious beliefs as illogical or lacking empirical evidence. Now, in this next Age of Enlightenment, scientists and nonscientist, regardless of religious dogmas, need to shed their political disputes and investigate the multiple empirical findings associated to death, dying, and life after death. For example, some mediums seem to offer tangible data about death which needs to be collected, statistically examined and empirically analyzed with researchers' open-eyes."
The Merry Medium, Mary O'Maley, will be at The Annex on Thursday, October 24 at 7pm at 424 W. 6th St, San Pedro, CA 90731. Dr. Carol Francis Talk Radio will be interviewing interested participants in a program aired at a later date following this event.
For the bereaved, grieved and curious, Tickets are available at http://themerrymedium.brownpapertickets.com.