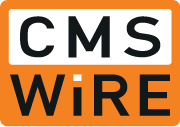 (PRWEB) October 21, 2013
CMSWire.com, a web magazine focused on customer experience management, social business and document management, is holding a Tweet Jam on becoming a responsive social business.
Join in on October 24th at 10 am PDT / 1 pm EDT / 1700 GMT as CMSWire, the broader CMSWire community and sponsor, OpenText, will spend an hour discussing the challenges surrounding social business ROI measurement and how, if at all, it's changed in the past year.
These questions will shape the discussion:
1. Has our understanding of how to measure social business changed in the last year?
2. What is the ultimate ROI we're looking for?
3. What is return on innovation? Return on insight?
4. Why do you, personally, want to support a social business?
5. Is that the same or different from your organization's goal?
To help answer these questions, CMSWire has assembled a panel of industry experts to share insights and field experiences.
Panelists include:
> Allen Bonde, Partner and Principal Analyst, Digital Clarity Group, @abonde
> Deb Lavoy, Director of Strategic Marketing, OpenText, @deb_lavoy
All experience levels are welcome to join in, just tweet all questions and/or responses throughout the Tweet Jam. By using the #SocBizChat hashtag, messages will automatically become part of the discussion.
Tweet Jam Participation Guidance
Twitter is a highly flexible medium. In order to keep the discussion useful to all, participants should follow the following guidelines:
> Introduce themselves with their first #SocBizChat tweet. Include name, job title and organization.
> Subsequent tweets must start with the question number being responded to and the #SocBizChat hashtag. For example, "@bigbird Q5 We very much believe collaboration drives business value #SocBizChat ".
> Please don't pitch products or services; stay knowledge focused.
> Keep the discussion professional, but informal.
> Remember that this is a public chat -- be thoughtful.
About CMSWire
The CMSWire.com web magazine, published by Simpler Media Group, Inc., focuses on customer experience management, social business and information management practices and tools. The publication was founded in 2003 and currently has more than 300,000 monthly readers.
###