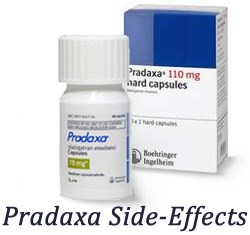 Contact Wright & Schulte LLC for a FREE consultation if you have experienced Pradaxa bleeding or hemorrhaging by visiting yourlegalhelp.com, or calling 1-800-399-0795
Columbus, OH (PRWEB) October 16, 2013
Australia's Therapeutic Goods Administration (TGA) has issued a new warning to doctors in that country regarding the potential for Pradaxa side-effects such as bleeding, Wright & Schulte LLC reports. According to a posting on the agency's website, physicians need to carefully consider each patient's risk factors for bleeding and observe the dosage recommendations, contraindications and precautions for use when prescribing new-generation blood thinners like Pradaxa. Clinical trials and post-marketing experience have shown that major bleeding events, including those leading to death, have occurred with medications like Pradaxa, the TGA said.
[tga.gov.au/safety/alerts-medicine-apixaban-hp-130924.htm, TGA, September 23, 2013]
According to Wright & Schulte LLC, the bleeding events noted in the TGA warning echo allegations made in hundreds of Pradaxa lawsuits currently pending in a multidistrict litigation underway in U.S. District Court, Southern District of Illinois. These Pradaxa side-effects lawsuits allege that the drug's maker, Boehringer Ingelheim, failed to provide adequate warnings about its serious risks, and in particular, the lack of an antidote for Pradaxa bleeding. (IN RE: Pradaxa Product Liability Litigation, U.S. District Court, Southern District of Illinois, MDL No. 2385)
Among other things, the TGA advisory cautions physicians that there currently exists no effective antidote for the bleeding that can sometimes accompany the use of Pradaxa. The agency is reminding physicians to:

Conduct kidney function tests on patients before prescribing Pradaxa.
Use Pradaxa with caution in patients with an increased bleeding risk.
Be aware that a patient's bleeding risk increases with age, and with the use of certain medications, including aspirin and NSAIDs.
Check for evidence of bleeding and monitor renal function during regular follow-up with Pradaxa patients.
Inform patients of the signs and symptoms of Pradaxa bleeding and the need to seek medical attention immediately if bleeding is suspected.
Wright & Schulte LLC is already representing plaintiffs in Pradaxa lawsuits, and continues to offer free legal consultations to alleged victims of Pradaxa bleeding side effects. For more information on filing a Pradaxa bleeding lawsuit, or to arrange for a free legal consultation, please visit yourlegalhelp.com or call 1-800-399-0795. Click here for more information on Pradaxa Bleeding Lawsuits
According to a report published by Bloomberg News late last year, Pradaxa and its association with life-threatening episodes of internal bleeding have prompted regulators in several countries to issue similar safety alerts. The U.S. Food & Drug Administration (FDA) has long maintained that Pradaxa is as safe as warfarin, an anti-coagulant which has been in use for decades. But while both blood thinners can cause episodes of serious internal bleeding, hemorrhaging from warfarin can be easily stopped with the administration of vitamin K, Bloomberg said.
[bloomberg.com/news/2012-12-11/boehringer-sued-by-hundreds-over-bleeding-tied-to-pradaxa.html; Bloomberg, December 11, 2012]
Court documents indicate that more than 1,600 Pradaxa lawsuits are now pending in the Southern District of Illinois. The first Pradaxa bleeding claim will go to trial on August 11, 2014, followed by trials on November 3, 2014, January 5, 2015 and February 6, 2015. U.S. District Judge David Herndon, who is overseeing the federal Pradaxa bleeding litigation, has scheduled a Case Management Conference for November 6, 2013.
About Wright & Schulte LLC
Wright & Schulte LLC, an experienced personal injury firm, is dedicated to the belief that America's legal system should work for the people. Every day, the attorneys of Wright & Schulte LLC stand up for the rights of people who have been injured or wronged and fight tirelessly to ensure that even the world's most powerful corporations take responsibility for their actions. If you're looking for a law firm that will guarantee the aggressive and personal representation you deserve, please do not hesitate to contact Wright & Schulte LLC today. Free Pradaxa lawsuit case evaluations are available through yourlegalhelp.com or by calling 1-800-399-0795.
Contact:
Wright & Schulte LLC
812 East National Road
Vandalia, Ohio 45377
1-800-399-0795
http://www.yourlegalhelp.com