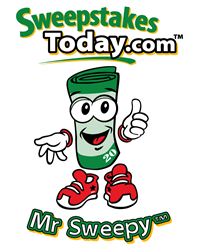 (PRWEB) October 17, 2013
About a month after Susan Williams of Georgetown, TX was welcomed as an always free member of SweepstakesToday.com (http://www.sweepstakestoday.com) she became a member of the site's elite 10K Club. Susan recently received news that she's the winner of the Lennox Energy Savings Superstar Contest (http://www.lennox.com/promotions/sweepstakes.asp). The single win included $10,000 Lennox cooling, heating and indoor air quality equipment; a one-year supply of ice cream and four tickets to a nearby water park.
Susan won the contest by writing a story about using solar ovens as an energy savings idea, and a way to beat the heat of summer cooking, it was reported. She was selected as a finalist and won in a nationwide vote for her story.
After winning, Susan posted a message about her win to the members of Sweepstakes Today's forum, "Hi, y'all! Many of you voted for me in the Lennox Energy Savings Superstar contest that just ended this past week, and I am delighted to announce that -- thanks to my Sweepy friends -- we WON! It also includes gift cards for ice cream and a water park, which is what my munchkins are most excited about."
When she first entered the contest she had posted, "Our current air conditioning unit is almost 20 years old and triple-digit temps are the summer norm here, so it would mean so much to us to win a new unit!"
"I love it when I see sweepstakes dreams come true," chortled Craig McDaniel, President of Sweepstakes Today LLC.
Sweepstakes Today LLC was launched online in March of 2004. The popular (online sweepstakes website http://www.sweepstakestoday.com LINK) site is based in Tulsa, Oklahoma and the custom Microsoft ASP/ASPX programming development is done in Salt Lake City, Utah. The website has now published over 41,000 sweepstakes, contest and giveaways.