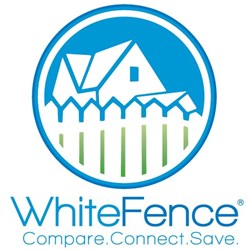 Houston, TX (PRWEB) October 16, 2013
Leaves are changing colors, temperatures are slowly dropping, and the smell of chilly air is upon us. The winter season is rapidly approaching and most consumers have not prepared their home for the freezing temperatures that are ahead.
Consumers need to realize that with careful preparation they can reduce their heating costs during the winter. Also, damage to their home can be prevented by following these simple tips.
Here are Whitefence.com's tips for consumers preparing their home for the winter:
Landscaping
Curb appeal is generally the first thing people notice as they arrive at the consumer's home. This is why preparing their landscape for the winter will reduce the damage caused by freezing temperatures. Consumers should cut all perennials down as low as possible to ensure growth for the following year. They should also remove all annuals since they do not come back from season to season. Pruning all trees as well as bushes will prevent snow or ice buildup from ruining the branches. Remember to mulch just enough to last through the winter. Lastly, consumers should remove all dead leaves and debris so their lawn is free to breathe throughout the heavy snow season.
Door and Window Seals
As consumers begin to use their heaters they need to be aware of all the possible places cold air can seep in. Consumers should inspect all their doors and windows for any signs of damaged seals or cracks that let air in. Replace all the necessary seals accordingly and then test every door and window for any air seeping in. This will ensure a comfortably warm home while reducing the consumer's natural gas costs.
Wrapping Pipes
Freezing temperatures can easily damage the consumer's pipes since some are exposed outside. Consumers can purchase material that is especially made for wrapping their pipes. If the consumer is looking to save money, they can always use random towels to wrap the pipe. Then, they should tightly cover that towel with duct tape to ensure the towel will last throughout the winter season.
Heating System Inspection
The consumer's heating system is often forgotten throughout the spring and summer months. Parts will eventually wear out especially if the system has been idle for a long period of time. Consumers should invest in a thorough check by a certified expert who has multiple years of experience in heating systems. Being proactive will save the consumer money as well as a headache should something break during the winter months.
Insulation Check
Insulation is the soft material wedged in between the walls of the consumer's home as well as in the attic and basement. This is what keeps the cold air out while maintaining warmth inside the house. Start with checking the attic for the proper amount of insulation coverage in that area. Then check the basement if your home is equipped with one. Make sure all the spaces between each beam are covered and damage free. Replace those areas that are in need of more insulation. If the home is older and has never been re-insulated, consumers can contact an insulation expert to redo the entire house.
About Whitefence.com
Whitefence.com is a free service that helps homeowners and renters compare, connect and save money on phone, internet, television, electricity, natural gas, and other home services. By simply entering a street address onto the secure site, people looking to save money or start new service can find the most comprehensive list of plans available for their specific address from over 300 nationally recognized partners. As a trusted home service shopping source for 20 million people annually, Whitefence.com makes it easy to establish service directly on the site in a few simple steps. Whitefence.com is headquartered in Houston, Texas. For more information, please visit Whitefence.com.