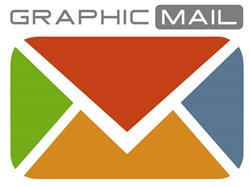 It's a pleasure to see how the world of digital marketing changes and GraphicMail with it.
Geneva, Switzerland (PRWEB) October 16, 2013
While digital marketing in the developed world has steadied in pace, developing nations like those of South-America have a great demand for modern mobile and email marketing service providers; ESP's (email service providers) offer mass marketing tools at lower costs and GraphicMail's powerful email marketing packages have helped cement it as a global leader in direct marketing.
With their success in the Spanish market, Colombia was an easy expansion as Rafael Biancardi, Spanish country partner, easily translates his European success into a market he already understands very well. Many of GraphicMail Spain's current clients are based from within Colombia, which lubricated the move into the market.
Said Rafael: "We have strong and demonstrated experience in the Spanish market, we know what businesses are looking for in terms of email, mobile and social marketing; and we offer a reliable and accessible product for any size company."
While GraphicMail is a global mobile and email marketing ESP, their packages are custom designed to suit specific businesses and with powerful tools for local development, country partners have the means of tailoring their services to suit their respective environments.
"We are local! GraphicMail has local representatives from all over the world, giving them direct knowledge of the areas they offer services within and allowing them to pass along more than a decade's worth of knowledge in local languages."
As global trends move more towards an urban; integrated mobile, email and social marketing environment, email service providers are pushed in terms of product offerings as well as ultimate value for money factors. GraphicMail's packages offer clients the means to build country-specific mobile and email marketing products that deliver in both value and power.
Said Rafael: "After more than seven years with GraphicMail, the most rewarding part of the journey has been the ability to adapt to the fast-changing digital marketing environment. It's a pleasure to see how the world of digital marketing changes and GraphicMail with it."