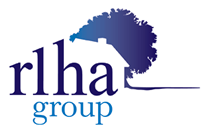 Aldershot Town is a massive part of the local community, and we want to do whatever we can to maintain that community inclusion
Aldershot, Hampshire (PRWEB UK) 18 October 2013
Property management company, RLHA are proud to sponsor Aldershot Town Football Club's Community stand. The not-for-profit firm, based in Victoria Road, Aldershot, were present at the official re-naming and re-opening ceremony which took place in August. The Retirement Lease Housing Association will sponsor The Elm Community Stand, seating 250 people, for the next two years.
The Elm Community Stand offers free tickets to members of the local community. As part of their sponsorship deal, RLHA will assist with the distribution of tickets to community groups in the Aldershot area, as well as giving tickets to residents of their leasehold properties. Over the current season and the 2014-15 season, RLHA will help to bring a further 8000 fans in to watch Aldershot Town FC for free, on top of the 1000 plus supporters who have enjoyed the stand since it was opened in April.
RHLA hope that The Elm Community Stand will give people who may not have been involved in football a chance to experience the excitement, helping to create a real sense of community in the local area. Both Aldershot Town FC and RLHA hope that many of those people gifted free tickets will then go on to support the club on a regular basis.
RLHA Chief Executive, Lorraine Collis, said: "Aldershot Town is a massive part of the local community, and we want to do whatever we can to maintain that community inclusion. Running through the organisation is an ethos of complete transparency and ethical behaviour. Aldershot is an amazing town, and this is a monumental time for us. With the new housing developments planned in the area over the next few years, it would be great to be a part of that."
To find out more about retirement leasehold housing, you can visit http://www.rlha.org.uk/