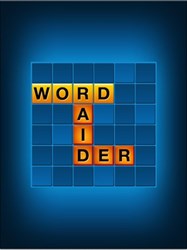 Shakespeare's taught me that there are more words in the English language than I have got in my head
(PRWEB) October 17, 2013
Dev IT Solutions, a well known IT solutions provider, has now designed and developed an exciting educational mobile application for kids. This is yet another significant application to help kids learn various English words along with enhancing focus and concentration power. As of now this application is available only for iPad and Android devices but the company will soon launch this app for other platforms such as Blackberry & Windows.
Word Raider is an Educational Gaming App for Kids & Adults to learn English words with lots of fun. This amazing Educational App for iPad does not only teach English words but also helps in enhancing concentration & memory power. This App can keep kids & adults engaged for hours and they will love playing with this app due to its attractive user interface and enchanting sounds.
Below mentioned are the features of this Amazing Educational App
1. Attractive User Interface
2. Eye Soothing Graphics
3. Improves Word Power
4. Enhances Concentration
5. Enhances Memory Power
6. Builds Logical Skills
7. Engaging
8. 3 Difficulty Levels
9. Multiple Puzzles in Each Level
10. Gives Tips to find Word by spending coins
11. User can Buy Coins to Get Tips
The App gives various alphabets jumbled up and the words to be found are mentioned at the bottom of the screen. Kids need to find those words and drag to mark the entire word. This wonderful and attractive App for iPad is one of the best Educational Games launched on the iTunes App Store. The graphics of this app make it an excellent experience for the users of all ages.
The App is divided in 3 Difficulty levels to make it more exciting for the users.
1. Easy – In this difficulty level, there are 8 rows and columns totaling to 64 alphabets and the user needs to find the 10 words mentioned above the Word jumble within 3 minutes time.
2. Medium – This difficulty level has 11 rows and columns totaling to 121 alphabets and the user needs to find the 12 words mentioned above the Word Jumble within 3 minutes time.
3. Hard – This difficulty level has 15 rows and columns totaling to 225 alphabets and the user needs to find the 15 words mentioned above the Word Jumble within 3 minutes time.
For more information, please visit http://www.devitsolutions.com/devitmobileapplication/.
About Dev IT Solutions:
Dev IT Solutions is one of the leading companies providing cutting-edge solutions for Mobile Application Development on various platforms. It has a dedicated team for Development of Mobile Applications i.e. iPhone Application Development, Android Application Development, Blackberry Application Development and Window Mobile Application Development.
Contact:
Dev IT Solutions Pvt. Ltd.
A-302, Shapth Hexa, Opp. High Court
S.G. Highway, Sola - 380060
1-760-621-3474
Email: info(at)DevITSolutions(dot)com
iPhone, iPad are trademarks of Apple Inc., Android is a trademark of Google Inc., Blackberry is a trademark of RIM Inc., Windows is a trademark of Microsoft Inc.