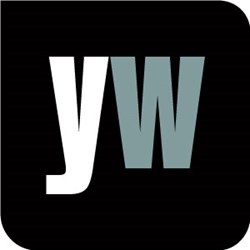 London, UK (PRWEB UK) 30 October 2013
Pop star Rita Ora posted a photo of herself last week having vitamin B12 injected into her bottom, the Daily Mail reported October 5th. According to the article, "A vitamin jab is all pain, no gain, Rita Ora," the singer is the latest in a line of stars following this fad, apparently as an energy boost. The Daily Mail noted that B12 injections are important for people with a deficiency and it is possible that Ora was prescribed this treatment, but for those with normal B12 levels, there's no evidence it will help – and no proof it will replenish energy levels. (http://www.dailymail.co.uk/health/article-2445445/A-Vitamin-jab-pain-gain-Rita-Ora.html#ixzz2hs8Yit00)
After this, Yourwellness Magazine felt compelled to explore vital vitamins and where to find them. Yourwellness Magazine commented, "You need a range of vitamins and minerals in your diet in order to maintain your well-being, but there are so many different foods that contain so many different nutrients, where do you find the best sources? We've rounded up the best, wellness-boosting wonders that will get your diet overflowing with the good stuff." (http://www.yourwellness.com/2013/10/the-famous-five-vital-vitamins-and-where-to-find-them/#sthash.44z4iFSq.dpuf)
Yourwellness Magazine outlined five important vitamins and where to find them:
1. Vitamin A. This vitamin is important for immunity, reproduction and vision. Sweet potato, beef liver, spinach, fish, milk, eggs, and carrots are good sources of vitamin A.
2. B Vitamins. For vitamin B6, good sources include chickpeas, fish, beef liver, and poultry, while animal products and oily fish are good for vitamin B12. Pregnant women need folate, which is found in dark leafy green vegetables, fruit, nuts, and dairy products.
3. Vitamin C. This vitamin – found in oranges, sweet red peppers, kiwi fruit, broccoli, Brussels sprouts, and cantaloupe – helps metabolise protein and synthesise neurotransmitters.
4. Vitamin D. This vitamin is vital for calcium absorption and bone growth, cell growth, immunity, and the reduction of inflammation. It can be attained through sunlight on the skin, as well as vitamin D-fortified foods.
5. Vitamin E. This powerful antioxidant is needed in order to protect cells from free radicals. Vitamin E is found in wheat germ oil, sunflower seeds or almonds.
To find out more, visit the gateway to living well at http://www.yourwellness.com.