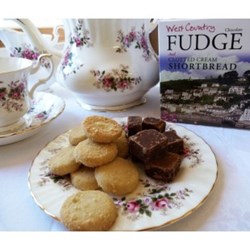 All your Christmas gifts in one place.
Barton St David, Somerset (PRWEB UK) 18 October 2013
Sheepland Ltd have been making their "Traditional Range" sheepskin slippers by hand in Somerset since 1986, they have decided to use their website to host even more British-made products. This Christmas will see hampers and local produce available on their website for the very first time. Customers will be able to buy handmade sheepskin slippers as normal, with the option of some local chutney, jam, fudge, tea or biscuits. This range of products make perfect gifts and give a real taste of the West Country. Items will be able to be purchased for as little as £2.35, to ensure there is something for everyone.
Laura Gibson from Sheepland Ltd is a keen advocate for supporting British business and local produce, she said, "I am thrilled we can offer our customers something different this Christmas, after hours of taste testing, we have come up with a fabulous range, which I am extremely proud of." Sheepland Ltd have already had positive feedback from their Facebook campaign and Twitter.
Available from October, while stocks last at http://www.sheepskin.co.uk/west-country-market.html.