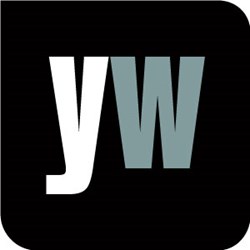 London, UK (PRWEB UK) 30 October 2013
Basketball player Jarrett Jack will miss 10 days of training due to inflammation, USA Today reported October 14th. According to the article, "Cavaliers' Jarrett Jack out with knee inflammation," the Cleveland Cavaliers announced on Monday that the point guard has inflammation in his left knee and will be out 10 days. The 10-day recovery timetable still puts Jack in position to return by the Cavaliers' October 30th season opener against the Brooklyn Nets. Also, Cavaliers rookies Carrick Felix and Sergey Karasev are not with the team, due to a sports hernia and lack of work visa, respectively. (http://www.usatoday.com/story/sports/nba/cavaliers/2013/10/14/jarrett-jack-injury-knee-inflammation-cleveland-cavs/2982797/)
With this in mind, Yourwellness Magazine investigated ways to tackle inflammation, turning to anti-inflammatory foods. Yourwellness Magazine noted, "Removing inflammatory foods not only reduces insulin resistance, but allows you to lose weight as well. Imagine if you start right now, in only 10 to 12 hours you can end hunger pains and stop craving sweets and fats. In three to four days, you will notice changes in your mood, your sleep patterns, and in the look and feel of your skin. In two weeks, you could notice changes in your health, lose several pounds of real fat, and have enormous energy. Are you willing to give it a try?"(http://www.yourwellness.com/2011/06/anti-inflammatory-foods-you-should-include-in-your-diet/#sthash.AaCEFSeH.dpuf)
Yourwellness Magazine outlined eight main anti-inflammatory foods:
1. Fresh fish: mackerel, sardines, tuna, salmon, trout, and omega 3 type fish
2. Vegetables: tomatoes, peppers, peas, spinach, kale, parsley, cilantro, radishes, raw carrots, celery, onions, garlic and cucumbers.
3. Fruit: apples, pairs, kiwi, oranges, grapefruit, peaches, plums, melons, strawberries, blueberries, blackberries, and currants.
4. Lean Chicken, turkey, grass-fed beef, bison, elk and venison
5. Dried nuts, seeds and beans
6. Herbs and spices
7. Green and brown teas
8. Extra virgin olive oil
To find out more, visit the gateway to living well at http://www.yourwellness.com.