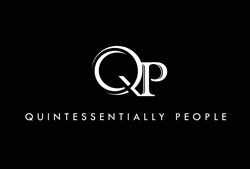 London, Los Angeles, New York (PRWEB) October 16, 2013
Focusing predominantly on the requirements of individuals and businesses based in the Hollywood entertainment industry (film, television, music etc), Quintessentially People Los Angeles will provide a wide range of staff from household, security and close protection, childcare, office support and senior corporate staff, PR and communications staff as well as a wide-range of other individuals to fulfill the requirements of clients in this demanding sector.
Quintessentially People was launched in 2011 to meet the growing need from high profile and high net worth individuals, families and companies to find the very best and fully vetted staff in the world to support their demanding lifestyles and operations.
With offices in London, New York City and now Los Angeles, Quintessentially People is renowned by some of the most prolific individuals and businesses internationally for being the "go-to" agency for their staffing requirements.
The company was set up and is led by 29 year-old Samuel Martin - whose experience over the past eleven years ranges from working in film and television through to supporting high profile figures in government, fashion, retail, media and private family wealth offices - and Ben Elliot, Aaron Simpson and Paul Drummond – entrepreneurs and founders of the award-winning global luxury lifestyle company, the Quintessentially Group.
Quintessentially People have grown significantly since launching two years ago, and the agency is now one of the most dominant in its sector. The agency has a strict policy regarding the names of clients it represents, but they are known to include various international Royal families, politicians, well-known businesses, international businessmen and high profile names in the media spotlight.
Here are a flavour of the types of positions Quintessentially People are currently working on:
· PA/Advisor for International Royal
· Production Co-ordinator for Start-up Entertainment Company
· Personal Yoga Instructor and Nutritionist for Ultra-high Net Worth American Popstar
· Interior Designer for Global Luxury Interior Design Brand
· Travelling Polyglot Butler-couple for a Royal Family On Luxury Three Month Honeymoon Trip
· Martial Arts-trained Nanny for High Profile Actress in Central London
· Travelling Private Chef for a Well-known Family Living Between South Africa, Monaco and London
· Nanny, House Manager and Chauffeur for an Rnb Star and His Wife in New York City
· New York Hotelier Looking for a Pa to Manage His Lifestyle and International Properties
· 4 Bodyguards for Ultra High Net Worth Foreign Businessman and Family Relocating to London
· Director of Retail for International Fashion Brand
· Publicist for Young London-based Entrepreneur
If you are interested in using the services of Quintessentially People in London, New York or Los Angeles, or hearing more about the services on offer, please contact Chloe Haldane, Assistant to Samuel Martin, Managing Director of Quintessentially People, on+44 (0) 203 102 5364 or chloe(at)quintessentiallypeople(dot)com/http://www.quintessentiallypeople.com.