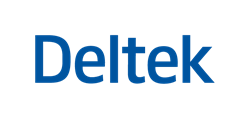 Dallas, Tx. (PRWEB) October 16, 2013
Deltek, the leading global provider of enterprise software and information solutions for professional services firms and government contractors, today announced that it has launched a Talent and Learning Practice (TLP), designed to help HR leaders and executives cultivate professional development, improve workforce engagement and enrich leadership – all critical components for gaining a competitive edge in retaining top talent to execute better projects and programs.
Offered through Deltek University, Deltek's Talent and Learning Practice (TLP) provides enterprise-wide training and development on key organizational and professional development topics with a special focus on change management. Designed to align with processes and toolsets, TLP will help Deltek customers improve the performance of people across a wide variety of roles and functions. Deltek's TLP can be delivered through consulting, assessments and training to develop and retain highly engaged and talented employees – equipping HR leaders and executives with the competencies and skills they need to successfully manage their workforce.
Today's organizations are faced with rapidly shifting business conditions and employee behavior needs to embrace and change with those conditions. To address the inevitable business changes companies face today, Deltek's TLP offers fail-safe Change Management Assessments, Consultations and Services, including full-scale organizational assessments and analysis to implementation, development and communication plans.
"Because change is inevitable, managing change needs to be in every organization's DNA. It's a well-known statistic that only 20% of employees typically accept change, 50% remain on the fence to wait and see and the remaining 30% are resistant to change," said Dan Carusi, VP & Chief Learning Officer, Global Talent and Learning, Deltek University. "Our Talent and Learning Practice is built around Change Management, and offers the best in Talent Assessments, Learning & Development consulting and custom learning tools and technology development to help businesses successfully manage their workforce."
About Deltek
Deltek is the leading global provider of enterprise software and information solutions for professional services firms and government contractors. For decades, we have delivered actionable insight that empowers our customers to unlock their business potential. 16,000 organizations and 2 million users in over 80 countries around the world rely on Deltek to research and identify opportunities, win new business, optimize resources, streamline operations, and deliver more profitable projects. Deltek – Know more. Do more.® http://www.deltek.com
Follow us on Twitter @Deltek or become a Facebook fan at http://www.facebook.com/deltekinc
###