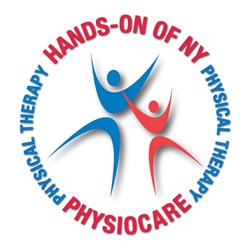 The mission of Hands-On PT of NY and PhysioCare PT is to furnish their clients with reliable Physical Therapy services, improve their patients' health toward independence and help them change their lives in a more positive direction.
New York, NY (PRWEB) October 16, 2013
Author of the forthcoming book, "Shoulder Health: Post-Operative and Preventive Orthopedic Programs," Dr. David T. Neuman of NY Sportscare, a renowned Orthopedic Surgeon, will discuss ways for attendees to prevent and alleviate joint and other orthopedic pain this winter.
Dr. Neuman will help answer any orthopedic questions, and will find solutions that best suit people's needs.
Those in attendance will receive a free consultation card for physical therapy services, so that the professionally well-trained staff of Hands-On Physical Therapy of NY and PhysioCare Physical Therapy can discuss with those in attendance one-on-one any topic that ails them.
This event will take place on October 23rd at 6PM at PhysioCare Physical Therapy at 57 West 57th Street, Suite 1406, New York, NY 10019.
To RSVP for this special event, call 917-538-6812.