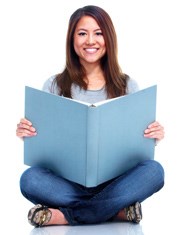 (PRWEB) October 17, 2013
With the 2014 College Ranking already released, there are some 1,800 schools and colleges to choose from. In the last century, the cost of education was challenging but manageable. This century has seen significant rises in the cost of the traditional campus education.
This is forcing students and their families to look either for a combined campus/online course, or for an entirely online course. The question now is how to find an affordable course that is going to be recognized by all the major employers. This is not simply a matter of confirming the online colleges have accreditation. Today's students need the confidence that the colleges offer an academically rigorous curriculum leading to a qualification of unquestioned value. Failure in this respect inevitably means a waste of the money spent.
To ensure every user of http://www.collegesandcareers.net gets the best results, the company has shaded the selection of online colleges and courses to include the best and exclude those whose qualifications do not meet employer expectations. Insofar as any organization can guarantee the quality of the service it provides, this New Jersey company has launched a site that is sure to give the best possible advice on which online colleges represent the best value for money.
When future career prospects are at stake, it is always best to go with the professionals who have invested the effort to produce the most accessible and supportive service. This site offers a simple user route to explore the database of preferred online colleges and courses. It is quick and easy to find the best provider for the chosen career path.