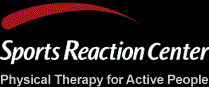 For athletes, ACL tears can often mean the end of their playing season—and in many cases, the injury ends careers.
Bellevue, WA (PRWEB) October 17, 2013
A torn anterior cruciate ligament (ACL) is one of the most commonly injured body parts in sports-related incidents. With the National Football League (NFL) season underway, many players are suffering season-ending ACL tears—Sports Reaction Center (SRC), a sports physical therapy center that attracts amateur and professional athletes, has developed a program designed to reduce the risk of injury and help its patients' current and long-term health. SRC now offers the ACL Risk Assessment and Prevention Program to limit an athlete's chances of experiencing an ACL injury.
According to the American Orthopedic Society for Sports Medicine, about 200,000 ACL injuries occur in the United States every year, accounting for more than a $650 million in U.S. healthcare costs annually (1). Though the NFL season has yet to reach its midway point, several teams have already lost top players to an ACL tear:
●Chicago Bears defensive tackle, Henry Melton, will miss the remainder of the season due to an ACL tear (2);
●Indianapolis Colts' running back, Vick Ballard, will undergo season-ending surgery for a torn ACL in his right knee (3);
●Pittsburgh Steelers center, Maurkice Pouncey, suffered a torn ACL and will not return to the field this season (4).
SRC founder Neil Chasan has committed to lowering the number of ACL injuries by providing athletes with the means to employ correct body mechanics—SRC's ACL Risk Assessment and Prevention Program is a unique, individualized program wherein athletes are coached to master each phase before moving on to the next phase. The program involves:
●A pre-test objective analysis designed to determine an individual's risk of injury. The assessment involves analyses of data gathered during a video review of the athlete in motion, to accurately determine one's risk of suffering a knee injury. Once the analysis is completed, a course of action is planned that will best benefit the athlete in question and the exercise phase begins;
●Five phases of thirteen progressively challenging exercises and physical exertion are undertaken over the course of three months. The exercises consist of balance challenges, landing skills, muscle imbalance fixes, core strength and power development.
Through this process, SRC helps at-risk athletes improve their body mechanics to lessen the chances of experiencing injury. Over time, SRC staff will adjust the athlete's body alignment and teach them to execute the drills properly, reducing the likelihood of damaging the knee. Following completion of the program, SRC conducts a post-test to verify that the risk of injury has, in fact, been reduced.
"For athletes, ACL tears can often mean the end of their playing season—and in many cases, the injury ends careers," said Chasan. "But by taking the necessary steps to prevent an ACL tear, professional and amateur athletes improve their chances of a long playing career."
For more information on CoreControl and other services offered by Sports Reaction Center, visit http://www.srcpt.com.
About the Sports Reaction Center:
Based in Bellevue, Washington and attracting athletes of all levels from the Bellevue, Seattle, Kirkland and Redmond areas, as well as from around the United States, Sports Reaction Center (SRC) was founded by Neil Chasan in 1997. SRC performs sports physical therapy services that incorporate innovative technology such as Dynavision, OptoJump and the NASA-developed Alter-G. The clinic additionally offers concussion management and biomechanical assessment. SRC's clients include many athletes who have qualified for the Olympic Trials in Track and Field, as well as marathoner Mike Sayenko, Olympic hurdler Virginia Powell, and NFL, NBA and MLB players. The clinic also works with area organizations such as Club Northwest, VO2 Multisports, and the Seattle Rugby Club. A graduate of the University of Washington's physical therapy program in 1982, Chasan is a consultant to the U.S. Olympic Training Center, U.S. Rugby Sports Medicine, and Alter G. Neil is the author of the book Total Conditioning for Golfers, and the creator of the video "The Swing Reaction System". Neil published "Pain Free Back", an iPhone application. A clinical faculty member of the University of Washington's physical therapy program since 1990, Chasan teaches and consults with physical therapists around the world.
1.Coleman, Erin. "Statistics on ACL Injuries in Athletes." Livestrong.com. Live Strong Foundation, 21 Oct. 2011. Web. 07 Aug. 2013. livestrong.com/article/548782-statistics-on-acl-injuries-in-athletes/.
2.Rosenthal, Gregg. "Henry Melton Tears ACL, out for Chicago Bears' Season." NFL.com. National Football League, 23 Sept. 2013. Web. 04 Oct. 2013. nfl.com/news/story/0ap2000000249549/article/henry-melton-tears-acl-out-for-chicago-bears-season.
3.Wells, Mike. "Vick Ballard (ACL) out for season." Espn.go.com. ESPN Internet Ventures, 13 Sept. 2013. Web. 04 Oct. 2013. espn.go.com/nfl/story/_/id/9668962/vick-ballard-indianapolis-colts-season-torn-acl.
4.Siebert, Dave. "Breaking Down Pittsburgh Steelers Center Maurkice Pouncey's Torn ACL." Bleacherreport.com. N.p., 9 Sept. 2013. Web. 4 Oct. 2013. bleacherreport.com/articles/1766499-breaking-down-pittsburgh-steelers-center-maurkice-pounceys-torn-acl-mcl.