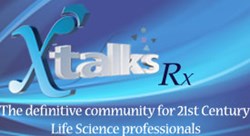 Toronto, Canada (PRWEB) October 16, 2013
Dataset creation and transformation is an important step in reporting clinical trial data — however, in some situations, it can be a difficult and time consuming process. As with all areas of clinical trial development, we should always look for ways to do the job more efficiently to lower costs and allow our teams to be more productive. The first solution generally proposed to improve programming efficiency is to develop macros to increase the re-usability of code. But "traditional" macros have assumptions about the input and output data built into them. Changing standards over time and/or inconsistency in input data often make "traditional" macros difficult to maintain and limits their flexibility.
It's already a best practice (and often mandatory) step to document the requirements of a data transformation project before programming begins. What if we built a system that used that information as metadata to automate much of the dataset creation? Such a system would not be constrained by changing standards or inconsistency in data. It would be flexible enough to be adapted to any situation involving data transformation.
This webinar will cover the concepts involved in using metadata to improve the efficiency of data transformation programming. The speaker will also provide a case study of a large portfolio of work that has implemented these concepts to great success.
A Q&A with the audience will follow the main presentation.
For more information about this event or to register, visit http://xtalks.com/using-metadata-for-data-transformation.ashx.
Xtalks, powered by Honeycomb Worldwide Inc., is a leading provider of educational webinars to the global Life Sciences community. Every year, thousands of industry practitioners turn to Xtalks for access to quality content. Xtalks helps Life Science professionals stay current with industry developments, trends and regulations. Xtalks webinars also provide perspectives on key issues from top industry thought leaders and service providers.
To learn more about Xtalks, visit http://xtalks.com/ContactUs.ashx.
Contact:
Karen Lim (416) 977-6555 ext 227
clientservices(at)xtalks(dot)com