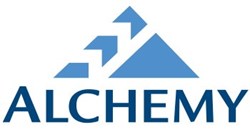 When you combine what Alchemy does with education and what Catalyst does for awareness, we now have a premiere solution for retailers.
Austin, Texas (PRWEB) October 17, 2013
Alchemy Systems, global leader of innovative technologies and services for the food industry, today announced a merger with Catalyst Awareness, leader in employee behavioral change. The investment is sponsored by global private equity firm, The Riverside Company, and enables Alchemy to increase their offerings to the food retail market.
Building on over a decade of experience establishing successful safety cultures for millions of employees at food manufacturing and processing plants worldwide, Alchemy entered the food retail market in the spring of 2013. Catalyst is a loss prevention and health and safety communication company with over 15 years experience providing some of North America's largest, most recognized Fortune 500 retail brands with a suite of integrated communication tools.
"The real synergy between the two companies is that Catalyst gives Alchemy additional retail expertise to expand our food safety offering," said Jeff Eastman, CEO of Alchemy. "When you combine what Alchemy does with education and what Catalyst does for awareness, we now have a premiere solution for retailers."
The loss prevention topics provided by Catalyst will become an added library in Alchemy's retail offering, which also includes, Human Resource, Workplace Safety, Food Safety, and Customer Service libraries. Designed to have multiple touch points for employees to keep key issues and behaviors top of mind, the libraries are supplemented with multiple touch points such as printed posters, email communications, instructor-led trainings, and short interactive micro training courses. Alchemy's current customers will have the opportunity to add the new offerings, moving forward.
"Leading retailers have come to understand that their employees have a direct, and significant impact on their stores' performance. Our (Catalyst) retail clients continue to experience significant gains year over year, by simply improving their employee communications and measuring the effects," said Paul Montague, President of Catalyst.
Adding to the partnership with Catalyst, Alchemy aims to accelerate the growth of its grocery retail market through increased synergies, and unified branding and marketing. Under the terms of the agreement, Catalyst will continue to operate with the same staff in their Toronto offices working in conjuncture with Alchemy based in Austin. Both companies will maintain a strong commitment to their current customer base.
About Alchemy
Alchemy is a global leader of innovative technologies and services designed to align employee behavior with a company's quality and safety commitments. From farm to fork, we focus on building successful safety cultures for large, diverse workforces. Over the last decade, we have partnered with our customers to increase productivity, ensure regulatory compliance, foster safe working environments, and produce quality products. For more information please visit Alchemysystems.com.
About Catalyst
Catalyst changes employee behavior with comprehensive loss prevention, health & safety communication programs. The company offers communications to create effective employee awareness and deliver results. For more information please visit Catalystawareness.com.
About Riverside
The Riverside Company is a global private equity firm focused on acquiring growing businesses valued at up to $250 million (€200 million in Europe). Since its founding in 1988, Riverside has invested in more than 320 transactions. The firm's international portfolio includes more than 70 companies. For more information please visit Riversidecompany.com.