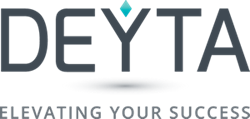 [HHCAHPS recipients']...tireless work has made a real difference in the lives of their patients.
Louisville, KY (PRWEB) October 17, 2013
Deyta, LLC will announce the recipients of its annual HHCAHPS Honors Award at the 2013 NAHC Annual Meeting in Washington, DC to be held at the end of this month. HHCAHPS Honors is a program established by Deyta to recognize the top 20% of agencies that continuously provide the highest level of satisfaction through care as measured from the patient's point of view. First presented in 2012, the 2013 HHCAHPS Honors evaluates publically reported measures covering both performance and improvement of care from April 2012 through March 2013. To be eligible for this award, the home health agency must be a Deyta client and have been in compliance throughout the evaluation period.
"We are excited to honor these outstanding home health agencies," said J. Kevin Porter, President and CEO. "Their tireless work has made a real difference in the lives of their patients, and we look forward to acknowledging their excellence."
Deyta will celebrate HHCAHPS Honors award recipients with a champagne toast on the opening night of the NAHC Annual Meeting, October 31 from 5:30-7:30pm at the Gaylord National Resort and Convention Center Exhibition Hall, Booth #1232. All conference attendees are invited to take part in the celebration to network with these top performers, share best practices and performance improvement ideas.
In addition to celebrating HHCAHPS Honors, Deyta will unveil its new brand launched earlier this year and showcase a new exhibit booth. Deyta invites attendees to stop by the new booth, #1232, to learn about its new High Definition Success Guidance System that helps agencies realize more growth, higher quality and better performance. Deyta will also share the latest on home care and hospice quality requirements with tips on how hospices can prepare. Hospice providers will receive a free copy of the "Hospice Experience of Care Survey Guide" and the "Guide to the Hospice Information Set Requirement."
About Deyta
Partnering with thousands of home health, hospice and healthcare organizations, Deyta simplifies data driven management, enabling our clients to overcome the mountains of data that clouds good judgment. With Deyta's High Definition Success Guidance solutions and Success Services, healthcare leaders make proactive decisions that strengthen financial performance, improve operational efficiency, assure CMS compliance, and provide better patient care.