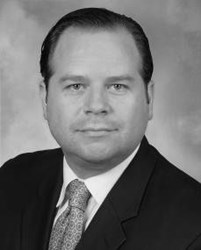 Chicago, IL (PRWEB) October 16, 2013
Baker Tilly Virchow Krause, LLP (Baker Tilly) welcomes Jim Alajbegu as a partner in its international tax practice. In this role, Alajbegu lends his expertise to international tax engagements across Baker Tilly's industry practices.
Alajbegu's experience complements Baker Tilly's specialty tax services practice, particularly, its multinational tax offerings.
"Jim's background in global tax structuring; mergers, acquisitions and divestiture; transfer pricing; and foreign tax credit planning allows him to have an immediate and positive impact," Kelly Toole, Baker Tilly Tax Managing Partner, said. "I am confident that Jim's expertise allows Baker Tilly to deepen client relationships and continue to deliver Exceptional Client Service in international tax."
Alajbegu is a CPA with almost 25 years of public and private accounting experience. Previously, he held leadership positions within the international tax practices of a national and an international accounting firm.
"I'm excited to join Baker Tilly," Alajbegu said. "One of my immediate objectives is to help our current US multinational clients minimize their global effective tax rate and assist with global compliance requirements and transfer pricing rules and regulations for all of our clients aiming to expand their global reach."
About Baker Tilly
With more than 1,600 employees, Baker Tilly provides a wide range of accounting, tax, and advisory services. Ranked as one of the top 20 largest firms in the country*, Baker Tilly serves clients from offices in Chicago, Detroit, Minneapolis, New York, Washington DC, and throughout Wisconsin.
Baker Tilly is an independent member of Baker Tilly International, a worldwide network of independent accounting and business advisory firms in 131 countries, with more than 26,000 professionals. The combined worldwide revenue of independent member firms exceeds $3 billion.
--------------------------------------------------------------------------------
*According to the 2013 Accounting Today "Top 100 Firms."
# # #
SPECIAL INSTRUCTIONS FOR ALL MINNESOTA MEDIA OUTLETS ONLY:
All company references to Baker Tilly in this press release must be listed as Baker Tilly Virchow Krause, LLP.
No shortened version of the company name is permitted.
All references to Baker Tilly International do not require modification.