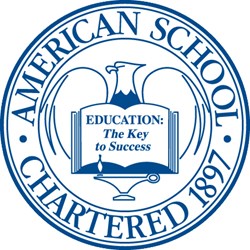 Lansing, IL (PRWEB) October 18, 2013
The American School is pleased to announce the release of online exams in seven paper-based courses. The new courses released are British Literature, English 4: Composition & Grammar, Spelling, Writing 1B (which means all Writing 1 exams are now available online), Spanish 1, Home Planning and Decorating and the United States/Illinois Constitution exam that is mandatory for students living in the state of Illinois.
New in this batch is the use of the plagiarism detection service Turnitin, in British Literature and English 4. Turnitin also helps the instructors grade essays more efficiently and effectively.
The American School has been a leader in distance education for 116 years, and allowing students to do exams online if they wish is an example of how the School has adapted to the changing times. To date, nearly half of the School's paper-based courses have online exams, and the School plans to make online exams available in all its paper-based courses in 2014. In addition, the School continues to develop courses that may be done entirely online and hopes to have these available in 2014 as well.
For more information, visit http://www.americanschool.org/online-learning.