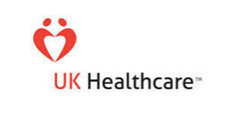 By donating £5,000, UK Healthcare has helped the charity to reach one of their long running targets, and patients at Royal Preston Hospital will reap the benefit.
UK (PRWEB UK) 18 October 2013
The Rosemere Cancer Foundation was established to raise funds for equipment, services and vital research for cancer treatment in Lancashire and South Cumbria. The organisation purchases facilities which the NHS does not provide, or cannot currently afford. It is a vital service which helps people in the area who are living with cancer to get the treatment they need as soon as possible.
By donating £5,000, UK Healthcare has helped the charity to reach one of their long running targets, and patients at Royal Preston Hospital will reap the benefit.
Around 9,000 people in the Lancashire and South Cumbria area are diagnosed with cancer every year but with early diagnosis and effective treatment many will enjoy a full recovery. The Royal Preston Hospital's ENT Department offers a Rapid Access Neck Lump clinic which sees around 1,000 patients a year. Some 150 of them will be diagnosed with cancer.
Upon referral to the clinic every patient receives a fine needle biopsy from a specialist nurse but many also require an ultrasound scan. In these instances, patients are required to see a radiological consultant. Such is the demand for a scan that only the most urgent cases are referred, delaying diagnosis.
Rosemere will purchase a Sonosite M Turbo Ultrasound Machine for the ENT department which means that all patients will be offered an ultrasound scan as part of the diagnostic process. It is a major win for the hospital, and the region, and a costly one. This state of the art machine costs £29,000, but will allow the hospital to deliver a faster and more effective service.
The project is just one of a number of fundraising drives currently in the works, as the foundation bids to improve the lives of people living with cancer in a number of diverse ways. Rosemere are still looking for funding for a large holistic therapy project. If successful this could allow patients throughout the area to gain access to complimentary services which are now reserved only for a privileged few chosen by postcode lottery.
In addition, the organisation is looking to raise £50,000 to fund prostate cancer research via cutting edge Histoscan technology. This multi-centred international research project could revolutionise the diagnosis and analysis of prostate cancer patients.
But these projects rely upon donations by organisations such as UK Healthcare.
In addition to providing cost effective health cash plans to businesses and individual plan holders, UK Healthcare donates much needed cash to a variety of charities and healthcare organisations every year. In 2012, they donated more than £56,000 to worthwhile causes, and they are on course to better this in 2013.
Paula Richardson, of the Rosemere Cancer Foundation, said: "Cancer waits for no one and that is why it is so important to ensure that the people of Lancashire and South Cumbria have access to world class technology and treatment techniques as soon as possible.
"With help of UK Healthcare and a number of other benefactors, the patients of Royal Preston Hospital will be able to gain a full diagnosis sooner than ever before. It's fantastic news and promises to improve the outcome for many patients.
"But the hard work doesn't stop here. From championing holistic therapy to raising funds for one of the most important projects in world prostate cancer research, the fight continues. We're glad we have organisations like UK Healthcare in our corner."