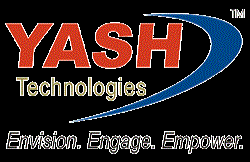 East Moline, IL (PRWEB) October 17, 2013
YASH Technologies, an SAP services partner and leading technology services and outsourcing partner, today announced its participation in the Run SAP partner program. Through its involvement in the program, YASH expects to better align with SAP's approach to application lifecycle management utilizing the SAP® Solution Manager application management solution.
The Run SAP partner program provides its members access to enablement tools, including best practices methodology, expert-guided implementation trainings, guided self-services, boot camps, webinars and online content on strategic topics related to SAP Solution Manager and the SAP Active Global Support organization. Furthermore, members receive an exclusive SAP Solution Manager license for multiuse scenarios, marketing and promotional materials, and hands-on workshops presented by experts in SAP Solution Manager. Having access to these types of resources is anticipated to further empower YASH to set up and deliver efficient operations of SAP solutions or its customers.
"By joining the Run SAP partner program, we look forward to working more closely with SAP and leveraging the latest advancements of SAP Active Global Support around SAP Solution Manager to run our business better," said Radhakrishnan Vilayannur, vice president, YASH Technologies. "As a customer's IT landscape matures and evolves, they want peace of mind that their business is in capable hands. As a participant in the Run SAP partner program, we hope to gain knowledge and expertise to help customers to more efficiently and cost-effectively manage their SAP applications using SAP Solution Manager."
SAP Solution Manager is designed to address customers' entire IT environments, including processes, tools, services and an organizational model to manage SAP and non-SAP solutions throughout the complete application lifecycle. It follows standardized methodology, acts as the centerpiece of SAP's approach to application lifecycle management.
"We welcome YASH Technologies as a member of the Run SAP partner program," said Anja-Christina Bruehling, vice president and head of Global Partner Management and Training, Active Global Support, SAP. "Through its participation in the program, we expect the tools and support provided will enable YASH to help its customers standardize processes and better leverage their resources."
About YASH Technologies
YASH Technologies focuses on customer success. As a leading technology services and outsourcing partner for global customers, we leverage technology and our flexible delivery models to drive performance and business value throughout a customer's enterprise. YASH's comprehensive service approach incorporates a holistic view of our customers that extends beyond delivery. This approach integrates enterprise solutions and services, proprietary best practice offerings, strategic application and maintenance outsourcing, as well as consulting and integration services. YASH is a SEI CMMI (Level 3) and an ISO 27001:2005 and ISO 9001:2008 certified company with U.S. and India headquarters and regional sales and development offices spread across five continents.
# # #
SAP and all SAP logos are trademarks or registered trademarks of SAP AG in Germany and in several other countries.
All other product and service names mentioned are the trademarks of their respective companies.
SAP Forward-looking Statement
Any statements contained in this document that are not historical facts are forward-looking statements as defined in the U.S. Private Securities Litigation Reform Act of 1995. Words such as "anticipate," "believe," "estimate," "expect," "forecast," "intend," "may," "plan," "project," "predict," "should" and "will" and similar expressions as they relate to SAP are intended to identify such forward-looking statements. SAP undertakes no obligation to publicly update or revise any forward-looking statements. All forward-looking statements are subject to various risks and uncertainties that could cause actual results to differ materially from expectations The factors that could affect SAP's future financial results are discussed more fully in SAP's filings with the U.S. Securities and Exchange Commission ("SEC"), including SAP's most recent Annual Report on Form 20-F filed with the SEC. Readers are cautioned not to place undue reliance on these forward-looking statements, which speak only as of their dates.