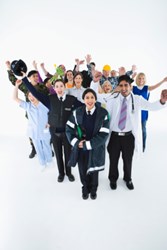 Highland Park, IL (PRWEB) October 17, 2013
For any company that does not have a safety department or could use staff to handle their safety program, Spectrum Training has the solution for them. Many companies have the need for safety related expertise onsite but are not prepared to employ someone full time for these services. Spectrum Training Services, Inc. will be officially offering safety consultants and trainers with varying specializations for your staff. Their services can be contracted on a project by project basis or annual to meet the hiring company's needs.
Some of the services they offer include:
 
Safety Inspections and Audits – evaluation of a company's safety needs are performed including an audit of their safety plans and programs for effectiveness and compliance with OSHA. This might also include an inspection of the facilities for hazards or violations and a review of records for effectiveness and compliance. The most popular services within this category are mock OSHA inspections where companies violations and fines are estimated like a real inspection.
Site Specific Safety Plan and Program Development - Often the weakest points of employee safety in businesses are plans, programs, policies, and procedures. These are the ways to tell employees how to perform safely in their facility. An often discovered management failure is buying "canned" plans and programs or copying them from another facility. Neither of these options fulfill the obligations to their employees as the plans and programs must be site specific. Spectrum can evaluate company's existing plans and programs or write them from scratch.
Comprehensive Training Programs (including General Industry and Construction) – Spectrum can evaluate a company's current training program or design one from scratch that is site specific. The designed programs will meet all OSHA requirements, all relevant best practices, and the specific needs of employees.
Site Specific Safety Training - Experienced and certified trainers can be sent into facilities and provide the training required by OSHA, all relevant best practices and the specific needs of employees. Spectrum's training methodology is world renowned for its ability to captivate trainees and ensure maximum retention of the material covered.
To find out more or sign up for these services please contact Spectrum Training Services, Inc. at 877-366-0611 or at info(at)illinoisoshatraining(dot)com.
About Spectrum Training Services
Spectrum training services, a state partner to the Occupational Safety and Health Administration (OSHA), provides Occupational Safety and Health Training to employers and employees in the construction, general, and healthcare industry. Spectrum's safety and health training in workplace safety is shown to reduce occupational injury, illness rates and workplace-related deaths. The company offers 10-Hour OSHA training for employees and 30-Hour OSHA training for employers, managers, supervisors, human resources personnel, and risk management managers. Its mission is to provide effective training that leads to a decrease in job site injuries, accidents, and deaths.
For more information on our company please visit http://www.illinoisoshatraining.com/.