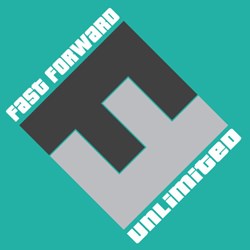 It's the attention to lighting and the intricate detail that makes all the difference.
Parsippany, NJ (PRWEB) October 21, 2013
The Red Stone Tavern in Parsippany, New Jersey, launched a new look and menu this month then decided to showcase their great new digs and fare with expert photography by Fast Forward Unlimited, a web, graphic design and commercial photography studio in Wayne, NJ.
Fast Forward Unlimited collaborated with their client, Vanessa DeLeon Associates, from the hit show Restaurant Impossible, to do the photo-shoot of the interior of this newly designed eatery.
When the owners Bill Cook and Gary Vega saw how the interior shots presented their vision, they knew right away, they wanted Dan Muro to photograph and capture the food photography for their new menu and upcoming website. Not only was it important to capture the beauty of the newly renovated interior but just as important was to present their new fare with pizzazz.
The Red Stone Tavern not only revamped their interior but also revamped their already delicious menu. This restaurant prides itself on providing a sleek, stylish organic experience to their diners. The food boasts fresh ingredients and each dish is simple yet flavorful.
Dan Muro, who has been a commercial photographer since 1982, was hired to do the shots. Dan started his photography career taking shots for national ad campaigns and album covers. He discovered a penchant for food and menu photography and branched out into commercial food photography where he found his niche.
Each photo that Dan takes of a menu item creates a desire to sit down and eat. The food is taken in its natural state without any creative additives to tricks to make it look more appealing.
"It's the attention to lighting and the intricate detail that makes all the difference," explains Dan.
This looks to be a great new venue for locals to go and enjoy a delicious meal in a new atmosphere, but what's really great is you get to sample the dishes and feel your surroundings with your eyes before you get there.