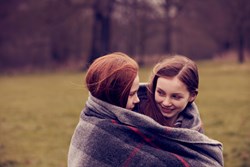 The cooperation of our creative teams and photographers constantly produces fantastic results. My belief in the value of premium imagery is greater than ever.
London (PRWEB) October 17, 2013
A year has now passed since the merger between Image Source and Cultura Creative, two of the most prestigious stock photography brands in the image industry. Supported by the strategic decisions made by the company the trend towards high-end, premium content continues unabated.
At the forefront of the change has been their decision to focus exclusively on high-end Royalty Free and Rights Managed imagery. To reach the quality standards required by the new commercial objective, Image Source heavily revised their photo collections by removing thousands of images from sale and completely withdrawing from the microstock market.
The company has also invested heavily in their photographers. Workshops have been run in London, Munich, Milan, Copenhagen, New York and Los Angeles to offer first-hand technical and creative advice to contributors, combined with a level of Art Direction unparalleled elsewhere in the industry. The relaunch of the company's photography blog by Anthony Harris, founder of Cultura Creative and Image Source's Chief Operating Officer also supports their commitment to contributors. Additionally, royalty rates to North American photographers were increased to amongst the highest in the industry.
Image Source's expansion has also been fuelled by the growth of their customer base in China, Japan and India and the recent establishment of an office in Berlin aims to continue this trend in Central Europe.
"The past few months have been very successful," said Christina Vaughan, CEO of Image Source. "Our passion for photography and great images has received a new boost. The cooperation of our creative teams and photographers constantly produces fantastic results. My belief in the value of premium image production is greater than ever."
About Image Source
Image Source is the leading independent provider of high quality photography for professional image experts. Image Source sets quality standards and provides professional customers with a reliable and transparent service. Headquartered in London with offices in New York and Berlin, Image Source has one of the largest creative teams in the industry and supplies award winning photography worldwide through a network of more than 200 distributors, as well as on its own websites; http://www.imagesource.com and http://www.imagesource.de. Image Source acquired Cultura Creative last year, the boutique, European agency founded by Anthony Harris. The company has been awarded the Queen's Award for International Enterprise. Royalty free, Rights Managed images and published artists' music can be licensed from: http://www.imagesource.com