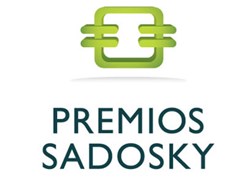 We are very proud of our work and happy to be nominated by the Sadosky Foundation.
(PRWEB) October 18, 2013
Making Sense, A San Antonio, TX-based custom software development company with a substantial presence in Argentina, is pleased to announce that one of its products has been named as finalist for the very prestigious Sadosky Awards.
The Sadosky Awards are sponsored by CESSI, The Chamber of Software and Computer Services of Argentina. CESSI is a nonprofit organization that is dedicated to supporting and advocating for the Argentine software industry.
The awards, which honor excellence and innovation in Argentina-based software development, are a tribute to Manuel Sadosky, an esteemed and highly influential computer scientist widely regarded as the founder of the IT industry in Argentina.
Though headquartered in the US, much of Making Sense's staff resides and works in Argentina, in the coastal city of Mar Del Plata. The company is a major contributor to the Argentinian software development industry.
Making Sense considers it a true honor to have one of its products selected as Sadosky Award finalists for 2013.
The product selected is Vidtac. This is a program designed in conjunction with COPsync. COPsync operates the largest law enforcement real-time, information sharing, communication network in the United States.
VidTac is the law enforcement industry's first high definition, software-based police car video system. It provides police departments and other law enforcement agencies with a way to reduce equipment costs. It gives law enforcement personnel a very effective and efficient tool for quickly retrieving video images. Perhaps most important, it offers very high resolution display images for more accurate evidence.
Awards are nice to win, and it would be a true honor to win one of these Sadosky Awards. But, regardless of whether or not VidTac wins, the professionals at Making Sense will continue to be passionately committed to providing outstanding service, both during and after the development process, and innovative software products to the company's clients.
Business owners, managers and IT directors with a great idea for a new mobile app or software program, who need not only a high quality finished product, but want to enjoy stellar service during and after the development process can find out more at hello(at)makingsense(dot)com.
About Making Sense
Making Sense is an IT company specializing in the development and implementation of software and web applications for different companies since 2002. It has over 120 employees who work in different offices located in United States, Argentina and Mexico.
The company specializes in offering the latest software development strategies, and has several partners throughout the world. Some of its most prominent clients include Rackspace, DELL and AMD. One of Making Sense's most well-known products include Doppler™, the most widely used email marketing tool in Latin America, which allows users to create, send, analyze and optimize the user's email marketing campaigns very simply, fast and effective; and Lander™, a software tool that enables the creation of landing pages in minutes.
In recognition for its work in fostering ArgenTIna IT outsourcing to the U.S., Making Sense received in December 2012 a special mention at the Polo IT Buenos Aires event and was chosen as representative to the United States ArgenTIna IT office in Austin, Texas. Making Sense is fully committed to renewing its essence of offering high quality services and maintaining its unique spirit of passion and dedication that it brings to the pursuit of technical excellence.
Contact:
Making Sense LLC
Robert Matthews
Business Development
210-807-3552
rmatthews(at)makingsense(dot)com