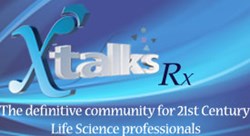 Toronto, Canada (PRWEB) October 17, 2013
Safety reporting on SUSARs and SAEs is an essential requirement for sponsors of clinical trials. Investigators, health authorities, and ethics committees need to be informed immediately of new SUSARs, as well as updated information on previously reported SUSARs.
Managing this process is a timely and expensive challenge that binds capacity and bears the risk of non-compliance for the sponsor. Using a secure and automated electronic communication method for this notification can improve patient safety and regulatory compliance, while reducing manual efforts and costs.
In this webinar, Dr. Max Horneck, CEO, maxclinical GmbH, will address the challenge of timely reporting of SUSARs to Investigators in global and large-scale clinical trials with a high number of SUSARs will be addressed. The speaker will also outline a real-life implementation of a secure communication platform for SUSAR reporting in a mid-size pharmaceutical company.
Webinar attendees will walk away with a strong understanding of how to:

Plan the migration from paper to an electronic system
Set-up a compliant reporting system
Roll-out the technology to investigators and study stake-holders
Integrate the solution into an eClinical environment
A Q&A with the audience will follow the main presentation.
For more information about this event or to register, visit http://xtalks.com/Implementing-Automated-SUSAR-reporting.ashx.
Xtalks, powered by Honeycomb Worldwide Inc., is a leading provider of educational webinars to the global Life Sciences community. Every year thousands of industry practitioners turn to Xtalks for access to quality content. Xtalks helps Life Science professionals stay current with industry developments, trends and regulations. Xtalks webinars also provide perspectives on key issues from top industry thought leaders and service providers.
To learn more about Xtalks visit http://xtalks.com/ContactUs.ashx.
Contact:
Karen Lim (416) 977-6555 ext 227
clientservices(at)xtalks(dot)com