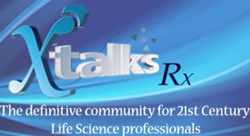 Toronto, Canada (PRWEB) October 18, 2013
Microparticles are 100 – 1000 nm subcellular bodies released during apoptosis, cell injury, or cellular activation. Serum, plasma, synovial fluid, CSF, and other biofluid-derived circulating microparticles have been increasingly suggested as meaningful matrices for biomarker assay development.
Originating from a variety of cells including endothelium, platelets, and synoviocytes, microparticles maintain features of their parent cells including surface elements, some intracellular organelles and miRNA. Recent publications have described microparticle quantity and quality as indicators of cardiovascular/myocardial infarction risk, metastatic tumor status, inflammatory status and endothelial dysfunction.
The Covance Biomarker Center of Excellence has seen an increasing number of requests for microparticle quantitation and/or characterization in drug discovery and development studies. However, there remains much to learn about this material and its use as a matrix for routine biomarker measurement.
This webinar will focus on Covance's experience in standardization of methods for microparticle isolation from preclinical and clinical samples, as well as recent findings from microparticle analyses in disease models of oncology and cardiovascular/metabolic disease. Finally, opportunities for the use of microparticles as translational biomarkers spanning the drug discovery to drug development interface will be discussed.
A Q&A with the audience will follow the main presentation.
For more information about this event or to register, visit: http://xtalks.com/microparticles-assays-endpoints.ashx.
Xtalks, powered by Honeycomb Worldwide Inc., is a leading provider of educational webinars to the global Life Sciences community. Every year thousands of industry practitioners turn to Xtalks for access to quality content. Xtalks helps Life Science professionals stay current with industry developments, trends and regulations. Xtalks webinars also provide perspectives on key issues from top industry thought leaders and service providers.
To learn more about Xtalks visit http://xtalks.com/ContactUs.ashx.
Contact:
Karen Lim (416) 977-6555 ext 227
clientservices(at)xtalks(dot)com