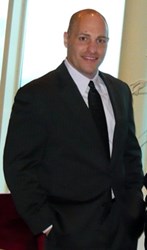 St. Louis, MO (PRWEB) October 17, 2013
Trademark attorney Morris Turek, owner and founder of YourTrademarkAttorney.com, is presenting a continuing legal education (CLE) program for the Missouri Bar entitled "Technology, the Internet & Intellectual Property: Avoiding the Lure of Infringement in a Click-Copy-Paste World." This program will be presented at the Missouri Bar lex|Port Tech Expo, which is an expo for attorneys and law firms located throughout Missouri.
Morris Turek's program focuses on educating attorneys about the high costs and devastating effects of intellectual property (IP) infringement during a time in which vast amounts of online images, videos and other creative materials are seemingly free for the taking. Unfortunately, attorneys who are unfamiliar with intellectual property laws may unknowingly expose themselves to trademark and copyright infringement lawsuits by the owners of these materials. Mr. Turek's presentation will provide a brief overview of the most common types of intellectual property, and will offer many practical tips to help lawyers avoid IP violations online and protect their own IP from unauthorized use.
The lex|Port Tech Expo will be taking place at Ameristar Casino in St. Charles, MO on October 3rd and 4th, 2013. Morris Turek's presentation will be at 1:10pm and 2:10pm on October 4th.
To learn more about YourTrademarkAttorney.com, contact Morris Turek at
(314) 749-4059. You may also reach him via email at: morris(at)yourtrademarkattorney(dot)com