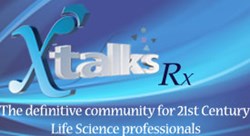 Toronto, Canada (PRWEB) October 21, 2013
Compounds that require bioavailability enhancement to achieve target absorption are increasingly common in current pipelines. These compounds must be paired with various technologies to enable progression.
This presentation will focus on the rationale for selecting these enabling technologies based on a technology agnostic approach using a compound's physical properties (e.g., Tm, Tg, LogP) and product specifications (e.g., dose, pharmacokinetics, permeability). By using maps and guidances, it is possible to choose a lead formulation with little experimental work. This fundamental model-based approach reduces overall time to clinic vs. evaluating multiple technologies in a trial and error process.
With years of experience formulating these compounds, case studies will be presented that illustrate this process of technology and formulation selection based on using scientific fundamentals and not an empirical approach.
A Q&A with the audience will follow the main presentation.
For more information about this event or to register, visit: http://xtalks.com/technology-enhancing-bioavailability.ashx.
Xtalks, powered by Honeycomb Worldwide Inc., is a leading provider of educational webinars to the global Life Sciences community. Every year thousands of industry practitioners turn to Xtalks for access to quality content. Xtalks helps Life Science professionals stay current with industry developments, trends and regulations. Xtalks webinars also provide perspectives on key issues from top industry thought leaders and service providers.
To learn more about Xtalks, visit http://xtalks.com/ContactUs.ashx.
Contact:
Karen Lim (416) 977-6555 ext 227
clientservices(at)xtalks(dot)com