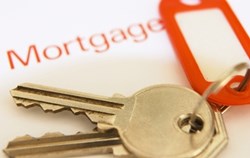 Georgia (PRWEB) October 18, 2013
Maya Swamy, owner and lead mortgage broker for Funds Available, has recently been licensed in the state of Georgia. Maya and the team will now be able to offer homebuyers and distressed borrowers new options when it comes to applying for a home loan.
Funds Available specializes in difficult loans for distressed borrowers, borrowers suffering from past short sales or bankruptcies, poor credit borrowers, and homeowners looking to refinance for better interest rates and mortgage terms. Funds Available has been serving the California and Florida real estate markets for several years and only recently became certified mortgage brokers for the state of Georgia.
"My goal is to provide those struggling with obtaining a mortgage a better option and program instead of coming across dead ends with local banks and credit unions," Swamy says. "Most banks and local brokers don't have access to the huge amount of unique and creative loans that we do."
Funds Available knows that each state and county offers different rules, laws and regulations for homebuyers and borrowers. Staying current with the latest trends and changes with the federal government state and county homebuyer rules allows Funds Available to offer borrowers new options, creative home loans and alternative ways to purchase a home where borrowers were unable to before.
Distressed borrowers now have access to state and county homeownership programs either in the form of a HOP, homeownership pool, down payment or closing cost assistance programs, or second mortgages not required for payoff until the homeowner sells, refinances, or no longer occupies the property.