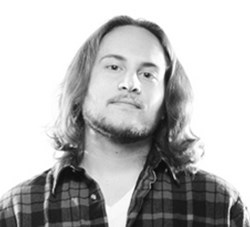 Laughter is the Best Medicine. So come on down to Habanos for your shot of hilarious comedy.
San Diego, CA (PRWEB) October 16, 2013
"Jokes and Smokes" Live Comedy Night is coming back to Habanos Cigar, Wine and Dinner Lounge. Laugh a minute fun with some of San Diego's funniest comedians. Habanos comedy showcases are always to packed houses. Habanos is San Diego's premier destination for fun, cigars, drinks and home-style food. This Friday, October 18th Habanos proudly presents headliner ZOLTAN whose standup comedy brings tears to the eyes of the audience. Featuring a whole new line-up of hilarious comedians, there is NO cover charge for this or any Habanos live events. Located on the corner of Rosecrans and Hancock Street, "Smokes and Jokes" entertainment starts at 8pm and runs till 11pm.
Habanos supports all US military with a 10% discount.
The Comedy Showcase starts at 8:00 pm with host Brennon Bullock. Headlining the Comedy Showcase is ZOLTAN. Performing is Chase Brocket, Adam Connie, Mike Ula, Dustyn Willoughby and the feature act of Jeff Bilodeau and Jesse Egan. Spend the last hour of this fun evening meeting and greeting the comedians for even more laughs.
Three large enclosed patios provide a fun ambiance for friends to enjoy some of San Diego's best comedians and friendly conversation, food, premium wines, craft beers and cigars. Private booths and big comfortable leather chairs are only a part of the enjoyment. Plenty of FREE parking is available. A friendly and knowledgeable staff will be there to answers questions about wine, beer and cigars and to serve customers.
The new beer taps are installed and ready to pour 8 craft beers from the local breweries.
"Habanos Comedy Showcase nights have been to packed audiences," commented Wade Alkhouri, proprietor, wine connoisseur and cigar aficionado. "I want to give back to the community so my staff and I decided that there will be NO Cover Charge for any of our live events. Please join us for a night of great standup comedy entertainment, home-style dinners, fine wines, craft beers and premium cigars."
"I have heard the audiences at Habanos Lounge LOVE stand-up comedy." commented ZOLTAN. "I can only say after a hard work week there is nothing better than a night of non-stop laughs from some of San Diego's best new amateur and professional comedians. Habanos has the ambiance that is made for comedy. I invite all my friends to join me and my comedian friends for a laugh filled evening."
ABOUT ZOLTAN
ZOLTAN started doing standup comedy at the ripe age of 19 after his plans of becoming a pro wrestler were cut short after he flexed nude in front of a mirror. After months of bombing at open mics and birthday parties ZOLTAN started to get the hang of this comedy thing when he wrote a joke about something that actually happened to him. He quickly realized that telling short and funny true stories were his way to laughter. After only 10 months of doing standup ZOLTAN did his first headlining set at the comedy Co-op in San Diego. And now he travels the country performing to laughing audiences.
EVENT INFORMATION
NO Cover Charge
Military Discount of 10%
Friday, October 18th
8pm to 11pm
Habanos Cigar and Wine Café
3111 Hancock St corner of Rosecrans
Just South of Hwy 8
619-692-0696
ABOUT HABANOS CIGAR AND WINE CAFÉ
Approx. 3,000 sq. ft.
Private patio for business luncheons, meetings, presentations or a party. Reservations required.
600 sq. ft. walk in humidor
The three large enclosed patios provide leather sofas, booths, tables and chairs.
The main patio sports a warm and inviting fire pit.
Patio 2 has a real wood burning fireplace
5 large screen TVs
Lunch & Dinner served
Huge premium wine selection
8 craft beers on tap from local breweries
Espresso and specialty coffee drinks
FREE parking
Hours of Operation
Sunday to Thursday - 10am to 10pm
Friday & Saturday - 10am to midnight