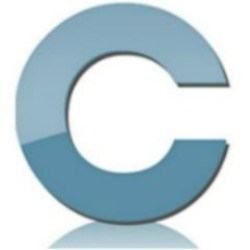 New York, NY (PRWEB) October 16, 2013
As the housing market stabilizes, new energy efficiency requirements for large residential and commercial buildings are being put in place, often through state laws. For example, Local Law 87 in New York gives buildings a date by which they must meet a certain energy standard. These type of implementations are creating an increased demand for skilled individuals with the knowledge and experience provided by Clean Edison's BPI Building Analyst Certification courses taught across the nation. In addition to their solar energy training classes and their LEED Green Associate courses, CleanEdison provides a wide variety of options for students who want to find a place in the industry. CleanEdison's representatives are always on the lookout for job opportunities to help their students upon completion of the course. With the knowledge and experience obtained from CleanEdison, students are prepared to take their certification examinations and enter an opportunity rich and growing job market.
Incentives offered by municipal governments for the use of efficient solar energy has made it more attractive for home owners to switch to renewable systems. Installation and inspection of these systems are handled by individuals who have received solar energy training. Training and certification programs taught by CleanEdison across the country make it possible for interested individuals to get started on the path to a new and exciting career as a solar expert. Taking LEED Green Associate Courses open up a wide array of possibilities for anyone in the building industry. LEED accreditation allows builders, architects and contractors to design and implement structures that meet the sustainability standards set by the United States Green Building Council. BPI Building Analyst Certification is currently the nation's most recognized energy auditor certification, making it a valuable asset to individuals wanting to dive into a growing and profitable field.
Construction professionals looking to expand their horizons and those with interests in entering the clean workforce will benefit from the variety of courses offered by CleanEdison. With LEED Green Associate Courses and solar energy training in their arsenal, people can match their desired job with a class that suits their needs. With online and in-class courses available, the vocational training from CleanEdison is presented by qualified and experienced professionals. It provides a base knowledge that allows students to provide reliable consultation services and expert knowledge of the green construction processes. People with the desire to learn should contact a representative from CleanEdison and get enrolled for the next class available in a nearby city. For more information on their class selection, visit their website at http://www.cleanedison.com.