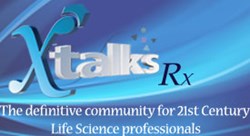 Toronto, Canada (PRWEB) October 22, 2013
Inhibition of b-1,3-glucan synthesis is the mechanism of action of the echinocandin class of natural products and has been shown to result in clinically effective therapy for important fungal pathogens including azole resistant Candida spp. and invasive Aspergillus spp. Infection.
This presentation will outline the chemical modifications of the lipopeptide pneumocandin which led to the discovery and clinical introduction of Cancidas® as an important advance in anti-fungal therapy. A new class of b-1,3-glucan synthesis inhibitor, the triterpene enfumafungin, was recently disclosed which displays broad spectrum (Candida and Aspergillus spp.) antifungal (AF) activity. Importantly, derivatives of enfumafungin were discovered that show good oral bioavailability and have robust anti-fungal activity in mouse models of disseminated disease when delivered orally.
The talk will outline the steps taken to transform a complex natural product with poor 'druggability' features into an orally available agent suitable for clinical investigations.
A Q&A with the audience will follow the main presentation.
For more information about this event or to register, visit http://xtalks.com/Drug-discovery-using-natural-products.ashx.
Xtalks, powered by Honeycomb Worldwide Inc., is a leading provider of educational webinars to the global Life Sciences community. Every year thousands of industry practitioners turn to Xtalks for access to quality content. Xtalks helps Life Science professionals stay current with industry developments, trends and regulations. Xtalks webinars also provide perspectives on key issues from top industry thought leaders and service providers.
To learn more about Xtalks, visit http://xtalks.com/ContactUs.ashx.
Contact:
Karen Lim (416) 977-6555 ext 227
clientservices(at)xtalks(dot)com