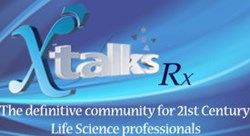 Toronto, Canada (PRWEB) October 23, 2013
Today's medical affairs teams are taking on more responsibility with less resources. Apart from disseminating medical information, the medical affairs team is also tasked with health economics and outcomes research, drug safety and pharmacovigilance.
Dr. Farhood examine the key steps involved in the strategic planning process, including associated tools and templates. This interactive webinar will provide the audience with an understanding of:
1. Therapeutic and/or treatment SWOT
2. Unmet medical need
3. Strategy to for each unmet need
4. Tactics to fulfill each strategy
A live Q&A with the audience will follow the main presentation.
For more information about this event or to register, visit: http://xtalks.com/global-medical-affairs.ashx.
Xtalks, powered by Honeycomb Worldwide Inc., is a leading provider of educational webinars to the global Life Sciences community. Every year, thousands of industry practitioners turn to Xtalks for access to quality content. Xtalks helps Life Science professionals stay current with industry developments, trends and regulations. Xtalks webinars also provide perspectives on key issues from top industry thought leaders and service providers.
To learn more about Xtalks, visit: http://xtalks.com/ContactUs.ashx.
Contact:
Zayeeta Dasgupta, M.Sc in Life Science and Business Management
1- (416) 977-6555 ext. 260