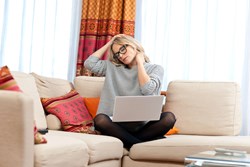 Honolulu, HI (PRWEB) October 30, 2013
Bungajungle a start-up out of Hawaii is addressing issues of usability, mobility and position of our body as we interact with mobile devices. Bungajungle launched an Indiegogo campaign with an amazingly versatile line of stands and mounts that just maybe what iPad, and mobile device users need.
Health Implications?
With tablets and smartphones, ergonomics can be difficult. They don't stand on their own. They are also many times lounging devices. Medical conditions such as forward head or the displacement of the cervical spine, and decreased oxygen intake can be debilitating over the long term without proper usage of these devices. Holding the device constantly can cause muscle cramps, and improper viewing angles can cause neck strain and just be uncomfortable.
Bungajungle has really studied this and the company's solutions are simple. They are simple, light wieght stands that actually move with the user. Bungajungle claims these stand are intutive in that they move with the user to different positions. This is important because being stuck long term in one position can take its toll on muscles. The stands create mobility that go along the various natural positions of the body.
The brilliance behind Bungajungle can be understood through a statement by Bungajungle CEO and inventor Ananda Svarupa Das " "We have created products that can truly revolutionize the way users interact with their iPads, smartphone and other devices. Not only offering hands free ability, but stand adaptability across various sitting position, resting positions and platforms, not to mention full bi-directional 360 degree rotation, easy attachment and detachment of devices, and broad use covering almost every type of electronic device, all encompassed in a minimal and affordable unit." said Ananda Svarupa Das, CEO and inventor of Bungajungle. The design team at Bungajungle has taken the versatility concept to a whole new level by including a feature that allows the magnet to be removed, revealing a camera mount screw. This allows transitioning to an incredibly versatile camera mount, holder, stabilizer and much more. It's expected to be popular with GoPro cultist, mirrorless camera and even dslr camera enthusiasts.
As of yet, the Bungajungle products have been available through a successful Kickstarter and their current Indiegogo campaign. The people no longer have to be uncomfortable using their devices.
Indiegogo Campaign:
http://igg.me/at/Bungajungle/x/4279835
Press Materials: high resolution images, logos, and more are available at: https://www.dropbox.com/sh/t3bgsn7ylctdzbk/GmS6AzQcXz