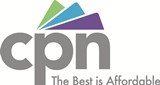 For business owners, a credit card terminal can either be a best friend or worst enemy.
Phoenix, AZ (PRWEB) October 17, 2013
CPN, a Phoenix-based credit card processing and merchant services company, today released a list of its top reviewed credit card terminals for small companies. These terminals were noted for their reliability, durability, popularity, and ease of use. Factors for ranking were also heavily weighted upon customer satisfaction as well as reported technical issues with each terminal type.
"For small business owners, accountants, and employees, a credit card terminal can either be a best friend or worst enemy," said Patrick Hare, Digital Marketing Director at CPN. "If a terminal is slow, hard to use, or doesn't work well with cash registers, then we are going to experience a lot of complaints. Therefore, we maximize customer satisfaction by recommending durable machines with the best flexibility for the end-user."
CPN USA has its own technical support and customer service departments, and periodically tests out new terminal models from various manufacturers. A credit card machine may authorize hundreds of transactions daily, and be connected anywhere from humid restaurant kitchens to dusty warehouses. Some mobile terminals are brought to work sites or traveling craft fairs. Therefore, testing criteria include durability and ruggedness as well as real-world usage. CPN's best reviewed terminals were chosen based on customer input and the volume of issues reported over time.
The Top 5 Credit Card Terminals as reviewed by CPN are:

First Data 100Ti– This terminal is the bread-and-butter solution for most small business owners. The FD100Ti is compact, easy to use, and secure. Merchants appreciate the quick setup, durability, and dual-comm (phone line or LAN cable connection) capabilities.
Hypercom t4220 – The recognized successor to the popular Hypercom T7plus terminal is fast, and has a sleek, light design that works well in any checkout area. The 4220 is popular among customers who want the flexibility fast Ethernet-based transactions or traditional dial-up authorizations.
First Data 200Ti – This terminal makes space on your countertop by eliminating the need for a separate check reader or imager. With 5 USB and 2 serial ports for peripherals and accessories, the FD200 offers security and convenience for advanced payment processing.
Verifone Vx510 – Normally words like "heavy duty" and "cost effective" are not found in the same sentence, but these factors make the VX510 a best-seller. A built-in PIN pad eliminates the need for a separate PIN device. The large backlit display, added memory, and fast thermal printer get rave reviews from merchants.
Ingenico 5100 – An inexpensive terminal with an integrated PIN pad and a small footprint, this machine is light enough to hand to your customer when a PIN number needs to be entered. High-speed authorizations via modem or Ethernet make for quicker checkout.
One critical feature considered for all credit card machines is transaction security. Many top-selling terminals were not considered for reviews because they are approaching obsolescence, and may be unable to accept future security upgrades. One approach used by CPN USA to avoid the "end of life" status given to older machines is to provide an Equipment for Life warranty on leased terminals. Should a terminal become obsolete, it is swapped out for a new model at no additional charge.
About CPN USA:
CPN USA is a merchant services company with representatives throughout the United States of America. CPN offers full service credit card processing capabilities including terminal leasing and check acceptance. Additional services include payment gateways and merchant cash advance capabilities. For more information please visit CPNUSA.com or call 1-800-750-7544.