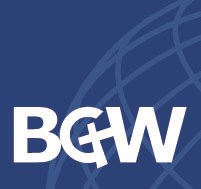 "Nunn Construction aligns very well with our approach and our heart for helping ministries be the best stewards of their God-given resources. We are honored to partner with them..." - Dan Cook, Architect & Founder of Building God's Way
Colorado Springs, CO (PRWEB) October 21, 2013
Building God's Way (BGW) announced today that it has formed an exclusive partnership with Nunn Construction, Inc. to design and build churches and Christian schools throughout the state of Colorado. This partnership combines the church building experience, expertise and excellent reputation of Nunn Construction in the state of Colorado with the broad network of services offered to ministry-based organizations through the BGW program, including church design, engineering, funding, growth coaching, worship technology and more.
BGW partners with top church and school builders around the country that have both a heart for Christian ministry and a reputation and track record for constructing top quality buildings at affordable prices.
Dan Cook, Founder of BGW, commented on the new partnership, "Nunn Construction aligns very well with our approach and our heart for helping ministries be the best stewards of their God-given resources. We are honored to partner with them to bring Building God's Way to churches and Christian schools in Colorado".
Nunn Construction was established in 1983 and is among the top ranking commercial Construction companies in Colorado. Based in Colorado Springs, Nunn has a long history of good relationships and a solid reputation within the Colorado community. They have completed a broad range of private and public projects throughout Colorado and they specialize in working with churches and faith-based organizations, with more than 50 completed projects in this segment alone.
Tyson Nunn, Vice President of Nunn Construction, said "We take pleasure in providing construction services for faith-based organizations because they align very well with our experience and our core values. We are excited about our new partnership with Building God's Way and the turn-key network of solutions that our church and school clients will now have access to".
BGW and Nunn Construction will be co-sponsoring a seminar luncheon for church and Christian school leaders in spring 2014. The seminar will feature an expert panel of speakers who will share innovative strategies to help make churches more relevant and effective in today's culture. Attendees will also learn about a cutting-edge master planning process that not only casts a vision for the future, but leverages land and facilities more effectively to generate revenue and sustain ministry growth. For more information, visit the BGW Seminars web page or call 866-249-8484.
About Building God's Way - BGW has become a recognized leader in ministry design and construction through its extensive experience in working with hundreds of churches, Christian schools and colleges across the U.S. BGW's trademark programs based on Biblical stewardship and ministry on the construction job site have set them apart from other church builders and includes an unparalleled network of services, including church design, church building, church growth coaching, vision casting, capital fundraising, non-profit development, financial solutions, worship technology, mobile solutions and more. For more information about BGW, call 800-552-7137 or visit the BGW web site.