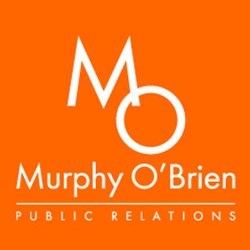 Murphy O'Brien, a premier Los Angeles based travel PR agency has worked with these five brands to create unique Halloween offerings. Trick-or-treating might have to wait this year!
Los Angeles, CA (PRWEB) October 18, 2013
'Tis the season for ghouls, goblins … and pumpkin cupcakes? It is now more important than ever that brands are able to offer unique experiences to guests. With the widespread accessibility to information via the internet and social media, having a strong travel public relations agency is crucial to the success of a great hotel or resort brand.
Murphy O'Brien, a premier Los Angeles based travel PR agency, has worked with these five brands to create unique Halloween offerings. From haunted hayrides to dinner and a "spooky" movie, this line-up is sure to make kids of all ages skip the trick-or-treating for something a little more new-school.
1. Ghoulish Good Times at the Omni Resort Barton Creek
The Omni Barton Creek's "spooky cinema" invites guests to watch a scary movie while munching on goodies from their grill menu. With multiple showings every Friday and Saturday, families can partake in the festivities no matter what their schedule. For the non-moviegoers, the resort offers games galore in their "Freaky Family Room" on Saturday afternoons. Guests are sure to have a monstrously good time!
2. Four Legged Howl-oween Fun at Montelucia Resort and Spa
This one isn't for the kids, but any true dog lover would agree – pets are family too! Guests and their pets can enjoy the Halloween-themed "Yappy Hour" at Montelucia Resort and Spa, where $10 gets you in, plus a free glass of wine! What's more – all proceeds go to benefit the Arizona Humane Society. Sure beats going door to door barking for treats!
3. Haunted Hayrides at Omni La Costa's Legends Golf Course
Golf enthusiasts beware! Something spooking is going on at Omni Resort La Costa's Legends Golf Course. Fridays and Saturdays in October, the resort is offering hayrides to a haunted shack. Only the bravest of parents and kids will make it to the end of the creepy ride, where s'mores, games, and lessons in making fake blood await!
4. Crazy Cupcake Party at Casey's Cupcakes
Hotel brands aren't the only ones raising the bar on Halloween festivities. Casey's Cupcakes not only offers outrageously tasty themed cupcakes, but will help you decorate your own! Locals can host a Halloween-themed cupcake decorating party at this unique cupcakery. With festive flavors like "Freaky Fun Confetti" and "Perfectly Plumpy Pumpkin," your party favors are sure to please!
5. Get Spooked at Maliboooo Country Mart!
If you must partake in the age-old tradition of trick-or-treating, what better place to do so than amongst the designer boutiques and art galleries at Malibu Country Mart?! Parents can shop their favorite boutiques, while the kids rack up the candy. It's a win-win! Expect bales of hay and lots of pumpkins throughout the mart and look for Halloween balloons to tell which stores are participating. Icing on the cake: there's a $100 prize for best costume!
There is no shortage of activities available for any given holiday. As a quality travel PR agency, Murphy O'Brien will ensure that clients receive valuable coverage in target media and maximum exposure to their target demographic. While hotel PR agencies create buzz for seasonal events on property, public relations is just as important for lifestyle brands. Acquiring an effective lifestyle or travel PR agency will drive results for any business. Public relations is not about creating a story, it is about presenting a client's existing story to their target audience.
About Murphy O'Brien
Since 1989, Murphy O'Brien's senior management team has orchestrated some of the country's most successful public relations programs, from luxury resort openings and high-profile brand launches to integrated marketing and social media initiatives. They pride themselves on being a company where creative ideas, strategic thinking and skillful execution work together to product powerful results for their clients.