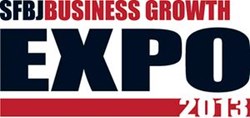 Miami, FL (PRWEB) October 30, 2013
AAG Health, the leader in age management and hormone therapy services, is excited to announce its sponsorship of the 2013 SFBJ Business Growth Expo.
The event, which takes place November 6 at the Signature Grand in Davie, connects area professionals in an effort to inspire new business strategies and promote company growth. In addition, attendees will be treated to seminars by a notable lineup of speakers including Jack Lannom, Chief Learning & Entertainment Officer at Digital Corporate Training, Inc.
Because of the high caliber of exhibitors and presenters, AAG Health sees this expo as a prime opportunity to increase awareness about hormone replacement therapy, says Chief Operating Officer Jeremy Edwards.
"We look forward to connecting with other companies and talking shop with them," Edwards says. "But aside from networking, we'd also like to help business professionals with our HRT services. By making sure the company's top brass feels and looks their best, they can continue to inspire their employees and grow their businesses."
Costco, Ocean Bank and Expedia are among the companies that will be joining AAG Health at the South Florida Business Journal Expo. Following the event, there will be a closing reception for all attendees. Tickets to the expo cost $15 online or $20 at the door.
About AAG Health & Wellness
AAG Health & Wellness is the leading nationwide provider of age management medical services that focus on hormone optimization. Founded in 2003 and headquartered in Miami, FL, AAG is a concierge-style medical practice that provides successful men and women cutting-edge treatment plans that deliver peak performance and improved quality of life. AAG Health has a network of over 20 medical health centers throughout the United States. For more information, visit http://www.aaghealth.com.